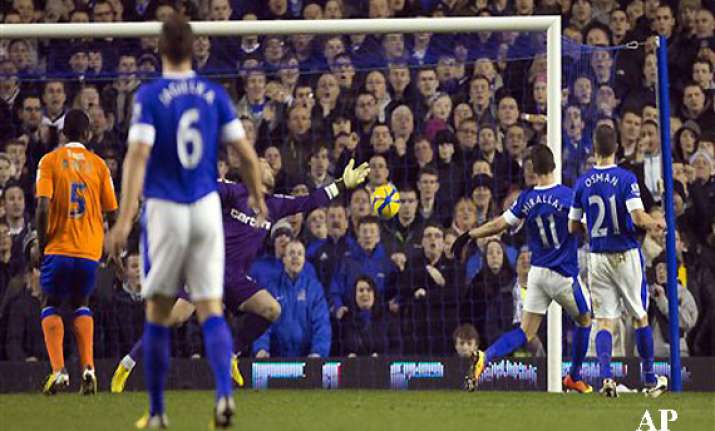 Liverpool, Feb 27: Everton reached the quarterfinals of the FA Cup by beating Oldham 3-1 on Tuesday, ending the third-tier club's memorable run with a routine victory at Goodison Park.
Oldham ousted Liverpool 3-2 in the previous round and then drew 2-2 with Everton at home 10 days ago.
But David Moyes' team dominated from the start in the replay, and Kevin Mirallas opened the scoring when he converted Darron Gibson's 15th-minute cross.
Former Everton player Jose Baxter almost pulled Oldham level through a sumptuous lob that struck the post.
But Leighton Baines' penalty made it 2-0 in the 34th after Connor Brown handled, and Leon Osman added the third in the 62nd
Oldham's Matt Smith came off the bench to claim his fourth goal of the cup run two minutes later, but couldn't prevent Everton's smooth passage into the next round.
It will host Wigan in the quarterfinals.