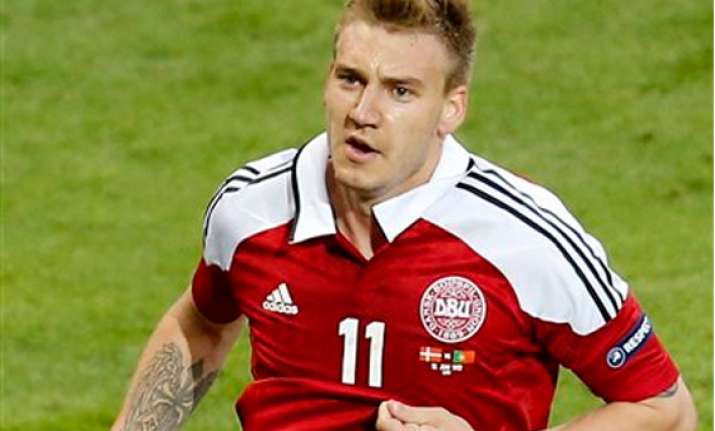 Poland, Jun13: The Danish Football Association says Nicklas Bendtner's underwear stunt during the match against Portugal ran afoul of an exclusive sponsorship deal as well as UEFA's rules against ambush marketing.
Celebrating his second goal in Denmark's 3-2 loss, Bendtner lifted his shirt and dropped his shorts slightly, revealing the name of an Irish betting firm across the top of his underpants.
Association spokesman Lars Berendt told The Associated Press on Thursday that the Danish FA has "an exclusive deal" with another gambling company, "and this is obviously a breach of it."
It wasn't immediately clear whether Bendtner would face any action for Wednesday's display.