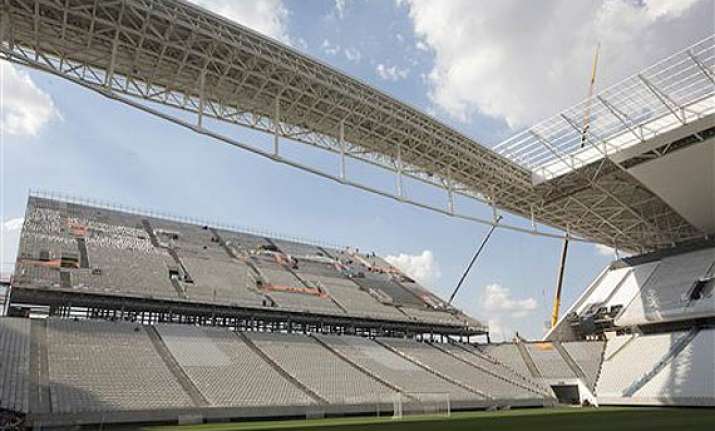 SAO PAULO :  Brazilian organizers have held test events at two of the problematic World Cup stadiums, including the one hosting the tournaments opening game next month in Sao Paulo.
Nearly 20,000 people attended Saturday's exhibition between past and present Corinthians players at the Itaquerao stadium, which remains under construction and will not hold a full test event until next weekend.   
In the southern city of Porto Alegre, about 35,000 Internacional fans saw their team beat Atletico Paranaense 2-1 in a Brazilian league match at the Beira-Rio Stadium. It was the last test event at the venue hosting five World Cup matches.   
FIFA said recently the Itaquerao and the Beira-Rio, where construction of temporary structures is delayed, were among the stadiums still causing concern, along with the one in Curitiba.