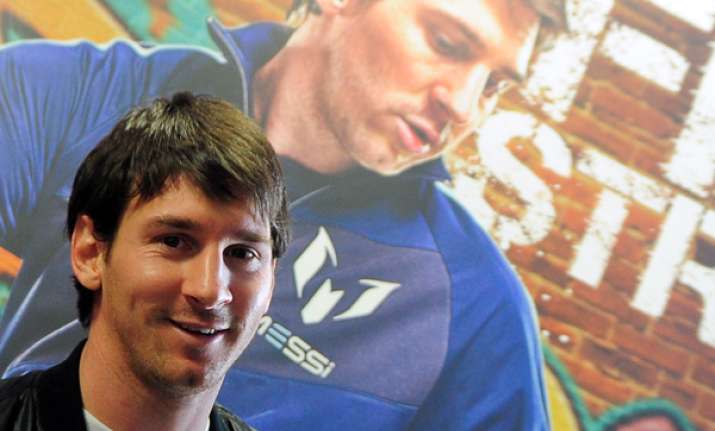 Nyon (Switzerland), Mar 16: A Barcelona-Real Madrid "Clasico," a Jose Mourinho reunion with Chelsea or a rematch of the first final 20 seasons ago between AC Milan and Marseille are among the tantalizing possibilities in Friday's draw for the Champions League quarterfinals.

The unseeded draw, bringing together eight teams from seven different countries, features six former European champions —including Milan, Bayern Munich, Benfica and Marseille — plus former finalist Chelsea and Cypriot underdog APOEL.

Barcelona and Madrid, and their prolific goalscorers Lionel Messi and Cristiano Ronaldo, will be the opponents to avoid, and even UEFA President Michel Platini has said that the Spanish powers would make for "a great final."

Barcelona won its fourth European title last season after ousting Madrid in a volatile semifinal that saw Madrid coach Mourinho banished to the stands and suspended from the touchline for the return match.

Still, nine-time European champion Madrid has improved in its second season under the Portuguese coach, who could become the first coach to lead three different clubs to win world football's most prestigious club competition.

Mourinho won with FC Porto in 2004 and Inter Milan in 2010, but could not give Chelsea owner Roman Abramovich the European title he craves during three years in London.

Under Mourinho, Inter beat Chelsea in the last 16 two years ago, and his route to the trophy could again go through west London after veterans Didier Drogba, John Terry and Frank Lampard inspired a thrilling extra-time victory over Napoli on Wednesday.

"People can't understand how much I love Chelsea and I know if I get them in the quarterfinals or the semifinals, they would be great opponents," Mourinho said Wednesday after Madrid completed a 5-2 aggregate win over CSKA Moscow. "I'd love to play them in the final."

Chelsea's win ensured that England extended its run as the only country to be represented in the quarterfinals each year since the competition was opened to non-champions in 1997.

The first leg matches will be played March 27-28, with the return matches on April 3-4.

UEFA will also draw the semifinal pairings Friday to plot teams' path to the final on May 19 in Munich.

Bayern is aiming to be the first team playing for the title with home-field advantage since AS Roma lost the 1984 European Cup in the Olympic Stadium against Liverpool. Only Madrid (1957) and Inter (1965) became European champions in their own stadium.

Though this season's Champions League has been relatively unpredictable, the quarterfinal lineup has restored the balance of power.

Six teams have combined to win 27 titles in the competition's 56 years, while Chelsea came close to winning the 2008 final in a penalty shootout against Manchester United.

Barcelona could become the first club to successfully defend the trophy in the 20 years since the old European Cup was rebranded.

Marseille was the first Champions League winner, beating Milan 1-0 in a 1993 final also played in Munich at the Olympic Stadium. The French club has now reached the quarterfinals for the first time since.

Friday's draw could also reunite the 1994 finalists, when Milan outclassed a favored Barcelona team 4-0 in Athens.

APOEL offers the Cinderella storyline as the first Cypriot club to reach this stage, and on a €10 million ($13 million) annual budget which is less than Mourinho's salary.

The Nicosia club has advanced despite scoring as many goals in eight games — seven — as Barcelona and Bayern managed in their last game alone.

APOEL has even been outscored by Messi, whose competition-leading 12 goals includes five in a 7-1 win over Bayer Leverkusen last week, and Bayern's Mario Gomez, who got four in a 7-0 thrashing of FC Basel on Tuesday to take his tally to 10.

The Europa League quarterfinal and semifinal draws will also be conducted.