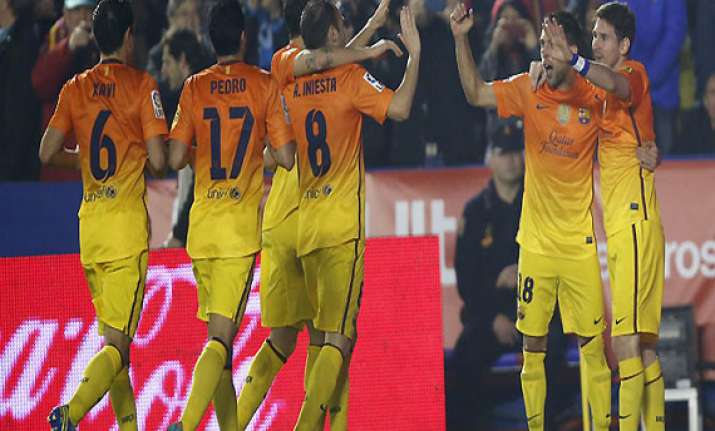 Barcelona, Spain, Nov 26 : Andres Iniesta scored one goal and created three more to guide Barcelona to a 4-0 win at Levante as Tito Vilanova's team took a major step toward reclaiming the Spanish league title on Sunday.
Lionel Messi was the recipient of two of Iniesta's assists to score in the 47th and 52nd. Iniesta netted five minutes later before setting up Cesc Fabregas in the 63rd at Ciutat de Valencia stadium.
Real Madrid's loss at Real Betis the day before gave Barcelona the chance to extend its lead over the defending champions to 11 points, and while Levante held on for 45 minutes, Iniesta turned a tightly fought game into a rout after the break.
Barcelona has 12 wins and a draw to equal Madrid's start from 1991-92 as the best ever in Spain's top league.