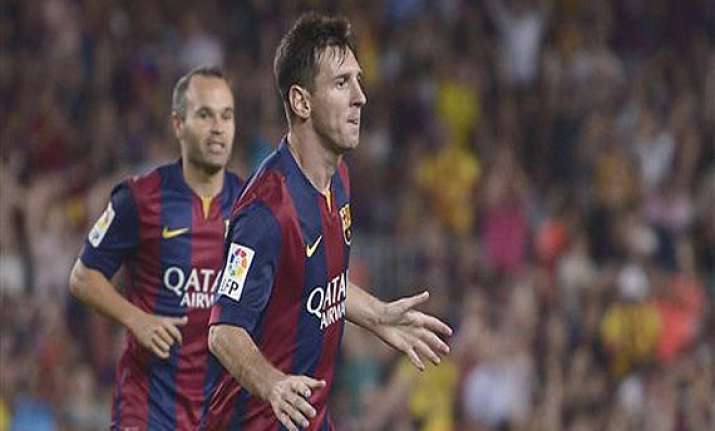 BARCELONA, Spain :  Not even a black cat  regarded as unlucky in Spain and other cultures -- zigzagging across his path on Sunday could stop Messi from sending the message that the four-time world player of the year is ready to do battle once again with 2013 Ballon d'Or winner Cristiano Ronaldo for the title of football's best player.
The trick now for new coach Luis Enrique will be ensuring that Messi stays as fit and hungry as he looked in scoring two sensational goals in Barcelona's Spanish league opener against Elche.
Luis Enrique may need to temper Messi's desire to play every minute of every game, so his team doesn't lose him to injury again at the tail end of the season when trophies are on the line.   
After the first season in six years without trophies, and a loss to Germany in the World Cup final for Argentina, everyone at the second highest-earning club in Europe after Real Madrid is eager to start afresh. No wonder the Camp Nou crowd looked nervous when a black cat streaked out to join the players.