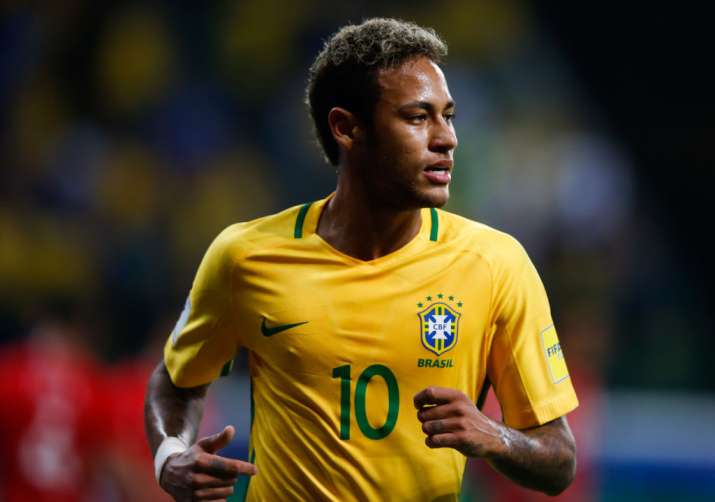 Brazilian star Neymar Junior, who is currently out of action due to injury has been provided with some positive news by the Brazil national football team's doctor, saying that the PSG star will be back on his feet just in time for the 2018 FIFA World Cup in Russia which commences from June 14. 
Rodrigo Lasmar carried out the surgery on the Paris Saint-Germain player, who broke the fifth metatarsal bone in his right foot on February 25 during a match against Marseille.
"The expectation is for Neymar to arrive well prepared for the World Cup", Lasmar told GloboEsporte on Friday.
"Our objective is that he recovers as well as possible", Lasmar added.
The doctor said the PSG and Brazil star was recovering "in the best way possible" and within the "planned time frame", but admitted that Neymar would require intense physical conditioning and training in order for him to be ready to play, having been out of action since the end of February.
"We need to improve his physical condition. Players returning from injury deserve an individual assessment to draw up the best possible strategy for them", Lasmar added.
Neymar had surgery on his broken right foot on Mar. 3, and is currently recovering at his home in Mangaratiba, near Rio de Janeiro. Brazil kick off their World Cup campaign with a Group E match on Jun. 18 against Switzerland.
PSG won the French League aka Ligue 1 in an emphatic way and won the domestic doubles as well. The Brazilian star has been nominated for the French player of the year alongside teammates Edinson Cavani and Kylian Mbappe. 
(With IANS Inputs)