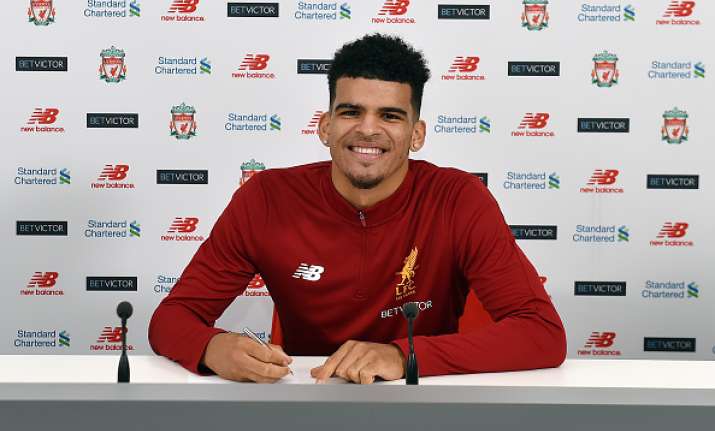 English football giants Liverpool FC have announced the signing of striker Dominic Solanke from Chelsea. The Under-20 star for England who capped 4 stunners the U-20 World Cup has joined the reds from Chelsea which seems to be a huge setback for the Blues as they did not come to any terms on the youngster's contract. Solanke now sets foot in Merry side playing for Klopp's reds. Jurgen Klopp still has his eyes on targets from the Bundesliga as well as his former club Borussia Dortmund.  
"It feels amazing and everyone has made me feel welcome already," the 19-year-old told his new club's website as media reports suggested. 
Solanke joins the Reds after scoring four goals in England's U20 World Cup campaign this summer.The striker picked up the Golden Ball for best player during the historic World Cup victory in South Korea.
The new signing will wear the Reds jersey with the number 29 as he makes way to play at Anfield now. 
With IANS Input