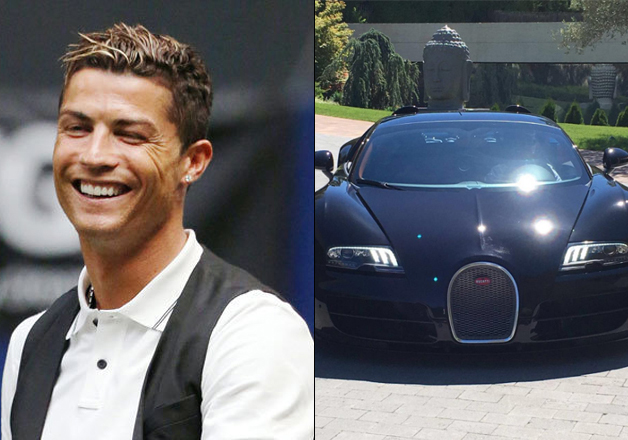 New Delhi: If the achievement is as high as the Euro Cup victory, the level of celebrations sure goes a notch higher too.
Something on the same lines happened with star footballer Cristiano Ronaldo who has just won the Euro Cup 2016. To celebrate Portugal's grand win, which is undeniably a high in his career, the 31-year-old bought the world's fastest commercially available car.
The Real Madrid star has added a stunning black Buggati Veyron 16.4 Grand Sport to his flamboyant car collection.
Costing him a whopping 1.7 million pounds (Rs 15 crores approximately), the car can race from 0 to 100 km/h in 2.5 seconds and its top speed is 415 km/h.
Ronaldo, who recently earned the tag of the fourth highest paid celebrity on the planet by Forbes, posted the picture of his latest muse on Instagram.
Here it is:
Portugal defeated France 1-0 in the European Championship final this year.
Twelve years after losing to Greece on home soil in their last final appearance, it was now Portugal's turn to spoil the host nation's party. And they achieved it by winning only one of their seven games at Euro 2016 inside 90 minutes.