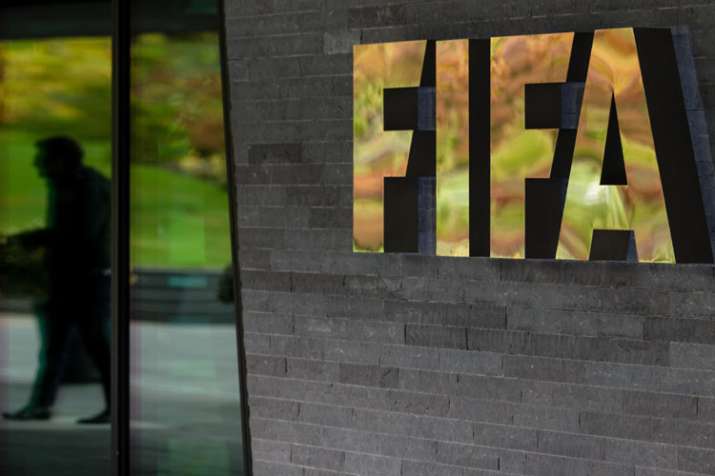 The All India Football Federation (AIFF) will "very soon" launch a school-level project along with the games world governing body FIFA, a top official said Friday.
The project, 'schools league', will be launched on a pilot basis, AIFF General Secretary Kushal Das said.
"When we had the U-17 FIFA World Cup (in India in 2017), we also started a programme called 'Mission XI Million', which was a school contact programme, and we touched about 15,000 schools across the country.
"And very soon we (AIFF) are going to do a project with FIFA called 'the schools league', it will, of course be, a pilot project," he said.
"We (AIFF) are basing our data on the Mission XI Million project and it should be launched very soon, by March -April," Das said at the Star Sports India Football Forum 2018 organised by SportzPower.
Das gave the information when he asked what has the AIFF done to change the football culture in India.
The AIFF and the local organising committee for the FIFA U-17 World Cup India 2017, with the support of the Centre, had last year initiated the Mission XI programme to bring at least 11 million school children to play the game in the run-up to the World Cup.
Noting that their experience under the Mission XI Million in Uttar Pradesh (UP) was good, Das hinted that the schools league could focus on the northern state.
"Actually our experience with Mission XI Million in UP was very very good, so may be we will focus the school league in either Lucknow or one of the (UP) cities to start off and lets see how it goes, informed Das.
However, Das did not elaborate on the details about the new project to be started by the national football body.
The AIFF general secretary shared the work done by the federation to take the sport to nook and corners of the country.
"Three years back we started the U-15 league and two years back we started the U-13 league and these are national leagues.
"So now we have U-13, U-15 and U-18 youth leagues. The number of teams has increased significantly from about 50 teams three years back to 280 team (now). So, in that sense, we are trying to broad-base football," Das said.
"We have a team from Kashmir playing in the I-League this year and the response of the fans is fantastic.
"We have also started the baby leagues (between) age groups 6-12 and they have got 99 leagues registered with AIFF and the numbers will grow," he added.
At the event, different stake-holders debated on various topics related to Indian football and the road ahead for it.