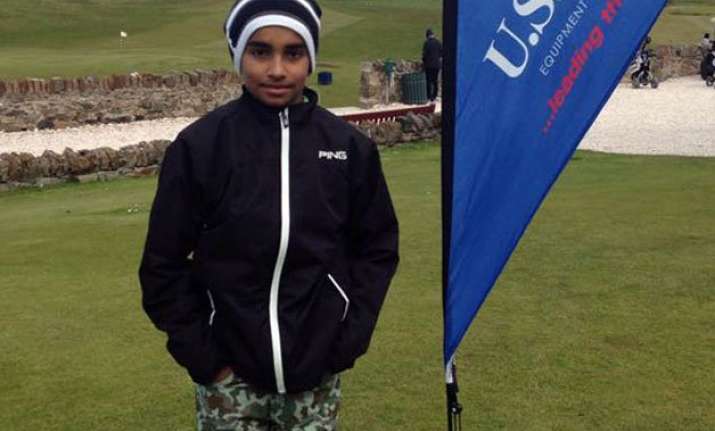 New Delhi: Shubham Jaglan, the 10-year-old son of a milkman from rural Haryana, won his second junior world golf title in as many weeks, winning the International Junior Golf Academy's world stars of junior golf tournament in Las Vegas on Thursday to add to his Junior World Golf Championships title in San Diego last week.
 
The prodigy brought home a score of 106 in three rounds to win by five strokes, ahead of two Americans Justin Dang and Sihan Sandhu and Thailand's Pongsapak Laopakdee for the Boys 9-10 years category title at the Angel Park.
Jaglan had triumphed by one stroke at the Junior World Golf Championships after scoring a three-day total of seven-under 179 last Sunday at the Welk Resort Fountain Course in California.
"It's just a dream come true. It was all my year's hard work. I am celebrating in a great way. All my friends are congratulating me," Shubham said.
"It was all because of my family's support, my coach, my school which helped me in the US, that's why I could speak to you actually and my golf club DGC for giving me all facilities for playing. Especially my dad supported me through my life and it has been a great journey.
"I am really happy that Shubham has won his second world title in a row," Jaglan's mother Anjali said.
Former golfer Nonita Lall Qureshi has been training Shubham since he was seven-years old. He was five years old when he started golf, practicing in an agricultural field. He has already won over 100 tournaments.