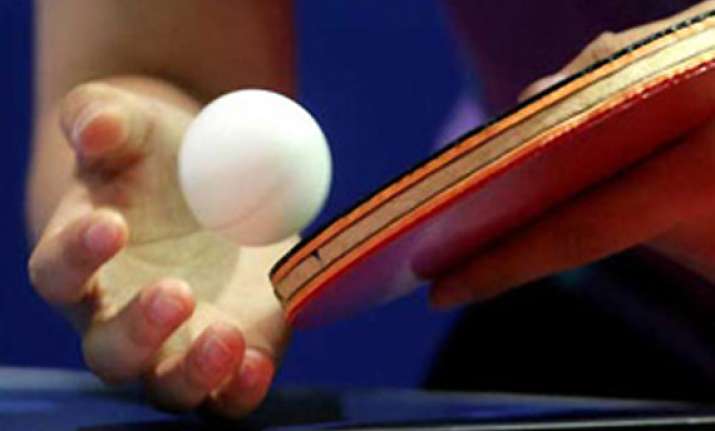 Shillong, Jun 17:
The Pakistan table tennis team authorities today alleged that the late clearance of players' visas by the Indian authorities has hampered their medal hunt at the ongoing 12th South Asian Federation Junior Table Tennis Championship here.
"We arrived at Wagah border on June 14. We could have reached one day earlier had our visas been cleared on time.  The visas were cleared one day late and we arrived late at the tournament venue," team manager Choudhury Khalid Md told PTI on the sidelines of the opening ceremony of SAF championship.
He claimed that the team did not get any practice session to acclimatize themselves with the weather and this could affect "the team's performances".
The team which arrived here late last night was the last of the six participating teams from SAF countries - Bangladesh, Sri Lanka, Bhutan, Nepal and host India - to take part in the tournament.
The 12-member team, however, said they "feel at home" here in India and has no security-related problems.
Meanwhile, security in and around J N Sports Complex indoor stadium have been tightened in view of the international championship going on, police said.
The Pakistan teams have been given special high security cover to thwart off any attempt   to create unwanted situation, East Khasi Hills Superintendent of Police A R Mawthoh said.
He said, teams from Bangladesh, Sri Lanka, Nepal Bhutan and host India have also been    provided high security cover as well.