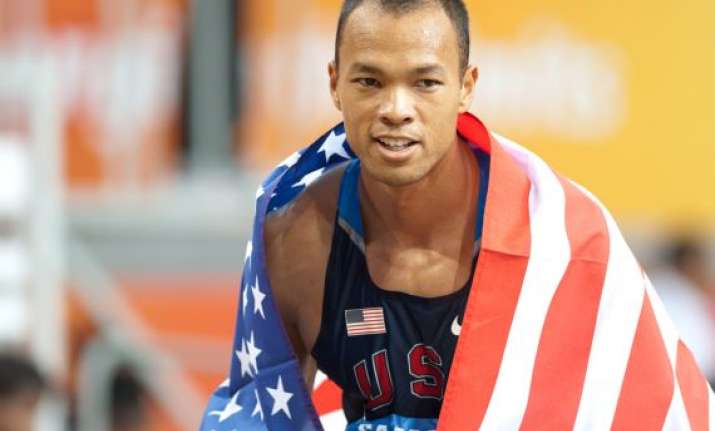 Oregon, Jun24: Reigning Olympic decathlon champion Bryan Clay won't defend his title in London after he stumbled in the 110-meter hurdles at the U.S. athletics trials on Saturday.
Clay was disqualified after missing the final hurdle. That took him out of the running for a top-three finish in the decathlon for a spot on the Olympic team.
Clay had finished in 16.81 seconds, last in the field.
Clay was the gold medalist in the Beijing Games, becoming the first American to win the multi-event since Dan O'Brien in 1996.