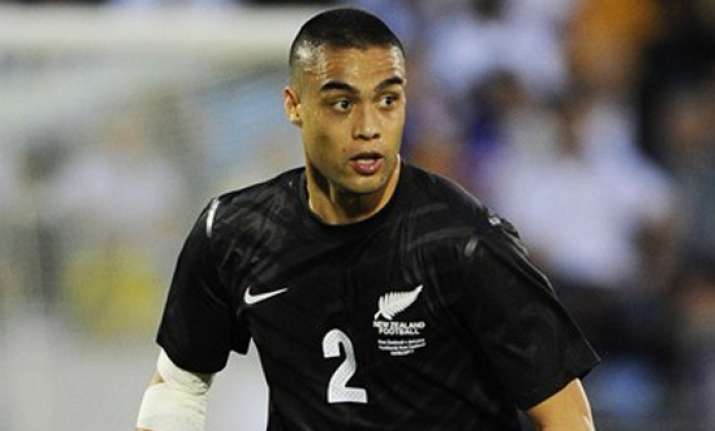 New Zealand, Jun21:  New Zealand has included just four players from the 2010 World Cup in its football squad for the London Olympics.
Defender Ryan Nelsen, who captained New Zealand at the World Cup and has just signed with Queens Park Rangers on a free transfer from Tottenham, will also lead the Olympic team as one of four over-age players in the under-23 squad.
Ipswich defender Tommy Smith, West Bromwich striker Chris Woods and Australia-based Shane Smeltz are the others backing up from South Africa 2010.
Midfielder Michael McGlinchey was added as one of the over-age players when defender Winston Reid was refused a release by his club West Ham.
The 18-man team will be coached by former Wolverhampton Wanderers midfielder Neil Emblen and will play pool matches against Belarus, Egypt and Brazil.
Emblen said the squad is small but has tactical flexibility.
"The over-age players give us a good balance and experience down the spine of the team. We've been able to pick the All Whites premier defender, first choice midfielder and most prolific striker," Emblen said.
"Ryan's influence in particular will be massive for a group that includes players as young as 17 and any time you can include a player in your squad that was commonly regarded as one of the best at the World Cup in South Africa it's a boost for your side's chances."
New Zealand will play Japan, South Korea and the United Arab Emirates in warm-up matches.
New Zealand squad: Goalkeepers: Jake Gleeson, Michael O'Keeffe. Defenders: Ian Hogg, Tim Myers, Tommy Smith, Ryan Nelsen, Adam Thomas, James Musa. Midfielders: Tim Payne, Michael McGlinchey, Alex Feneridis, Cameron Howieson, Adam McGeorge. Forwards: Kosta Barbarouses, Shane Smeltz, Chris Wood, Marco Rojas, Dakota Lucas.