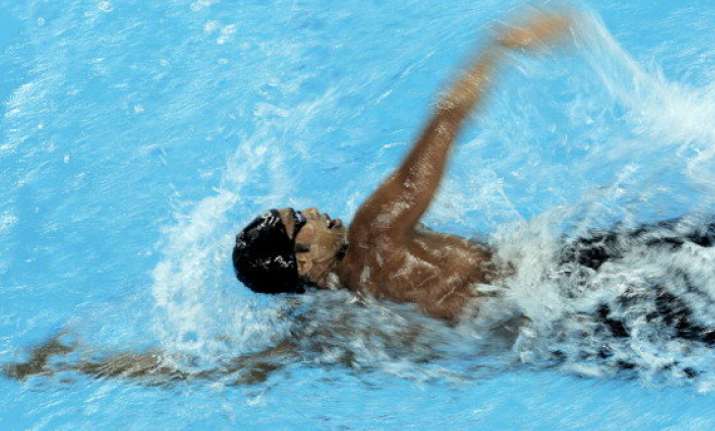 Pune, Oct 6:  Karnataka pipped hosts Maharashtra to lift the overall title with 272 points in swimming in the 66th Enerzal Senior National Aquatic Championships that concluded here on Friday.
Karnataka won the men's team championship with 150 points, while Maharashtra women lifted the corresponding team crown with 157 points at the Chatrapathi Shivaji Balewadi Stadium.
Kolhapur swimmer Virdhawal Khade, a bronze medal winner at the 2010 Asian Games in Guangzou, won the best swimmer award for men, while Richa Mishtra of Police Sports Promotion Board, who picked up five gold medals, claimed the best swimmer award among women.
In diving, Services came on top with 29 points in the men's group, while Railways clinched the women's team title with 21 points.
Services and Kerala clinched the respective men's and women's water polo titles.
Khade set a new national mark of 50.53 seconds in the men's 100m freestyle for his fifth gold medal of the meet. His time bettered the old record of 51.15 set by Aaron D'Souza of Karnataka in 2011.
A total of 14 national records were set in the five-day championships, including 6 in the women's category.
The results:
Men:
100M freestyle: 1. Virdhawal Khade(Mah) 50.53 (NR), 2 Aaron D'Souza (Kar) 51.26, 3. Anshul Kothari (Guj) 53.30.
1500m freestyle: 1. Saurabh Sangvekar (Kar) 15:55.81, 2.
Gagan A P(Kar)16:09.25, 3. Mandar Anand Rao Divase (Pol)
16:43.59.
200M butterfly: 1. Aaron D'Souza (Kar) 02:01.47, 2. Sajan Prakash (Railways) 02:03.79, 3. Vishnu K M(Services) 02:07.65.  100M breast: 1. Sandeep Sejwal (Railways) 01:03.10, 2 Puneet Rana (Pol) 01:05.07, 3. Anoop Augustine (Railways) 01:06.24.
Women:
200M butterfly: 1. Pooja R Alva (Kar) 02:24.03, 2. Rujuta Bhatt (Mah) 02:25.75, 3. Damini K. Gowda (Kar) 02:26.41.  100M breast: 1. Priyanka Priydrshni (Del) 01:16.76 (NR), 2. A V Jayaveena (TN) 01:18.51 (BMR), 3. Monique Gandhi (Mah) 01:18.71.
100M freestyle: 1. Talasha Prabhu (Goa) 00:59.71, 2.
Aditi Dhumatkar (Mah) 01:00.04, 3. Shivani Kataria (Har)
01:00.13.
Waterpolo (Final):
Men: Services: 7 (Shaon Das 3, S Jayakumar 2, Aneesh Kumar S R 1, Rahul Raj 1) bt Railways 5 (Supratik Mondal 3, Akshay Kumar Kunde1, Sumit Gawahne 1).  Women: Keral 3 (Nithya M R 1, Archa A A 1, Priyanka H S 1) Bt Bengal 0.