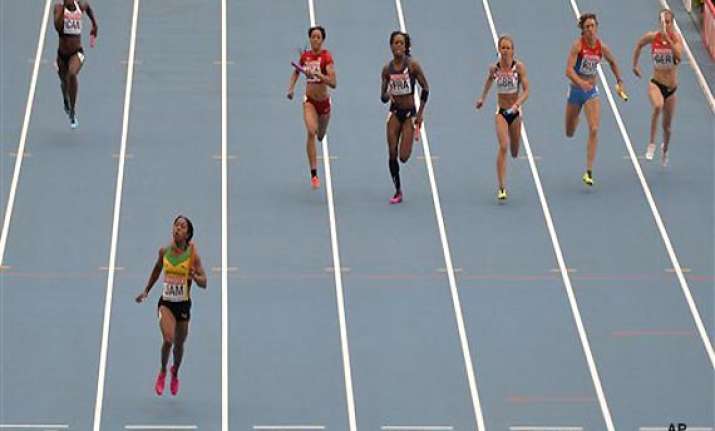 Moscow: Jamaica won the women's 4x100-meter relay Sunday at the world championships, giving Shelly-Ann Fraser-Pryce her third gold medal of the competition.
Carrie Russell, Kerron Stewart, Schillonie Calvert and Fraser-Pryce won in a championship record 41.29 seconds. Fraser-Pryce, who also won the 100 and 200, ran the anchor leg.
The United States won silver in 42.75 after France was disqualified for exchanging the baton outside the zone.
Because of the disqualification, Britain moved up to bronze in 42.87.