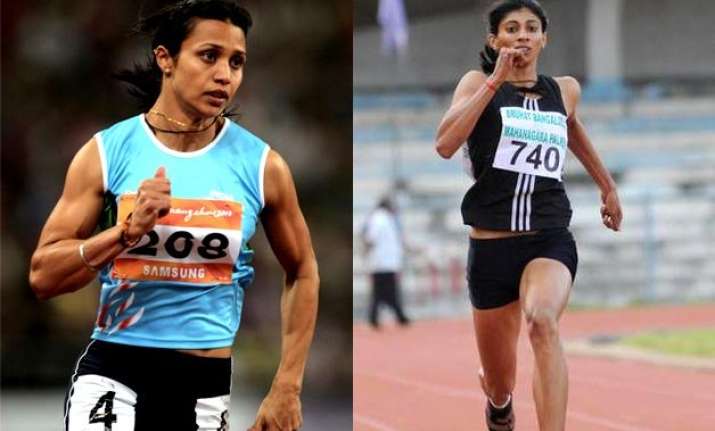 New Delhi: From past two years, India is second only to Russia in most number of athletes' sanctioned for the use of prohibited substances.
According to data compiled by the Athletics Federation of India (AFI) for the year 2014 that was made official earlier this week, 31 Indian athletes are serving International Amateur Athletics Federation (IAAF) bans for a litany of doping offences. Russia, however, is way ahead with 67 athletes suspended last year according to some media reports.
The rising number of cases has forced the Indian Federation to implement the 'Whereabouts Clause', which was absent from the anti-dropping programme till now. Worryingly the Athletics Federation of India (AFI) has already been suspended in January this year.
It is learnt that in an informal communication to a few AFI officials last year, the IAAF expressed concern over the increasing number of cases and asked the federation to put in place a more robust system.
Majority of Indian athletes have been suspended for using anabolic steroids such as stanozolol, nandrolone and methandienone. "It is a worrying trend. This issue was discussed at the executive council meeting and we have decided to enforce some strict processes in place," AFI general secretary CK Valson said as quoted by The Indian Express.
In its executive council meeting in New Delhi in Thursday and Friday, the AFI decided to enforce the whereabouts clause, which they hope will help them nab more offenders.  "All the athletes selected for national camps will have to reveal their whereabouts and be available for tests at all times. We will closely monitor it henceforth," Valson said.
Another growing concern is the rising number of cases at school and university level. Out of the 31 athletes who have been sanctioned, four are from school level. The number might be higher considering that dope tests were not conducted at the School Games late last year after the School Games Federation of India (SGFI) 'did not call NADA officials to conduct tests during the event.'