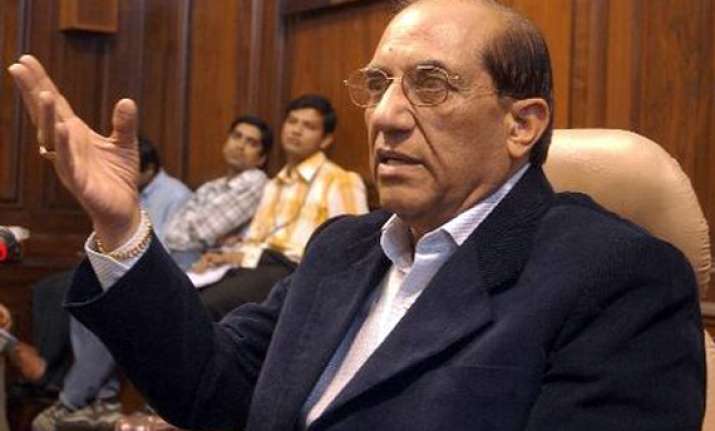 New Delhi, Oct 18: The Indian Olympic Association today rejected the revised draft of the National Sports Development Bill, calling it a "cruel joke" and an attempt to strangulate the autonomy of National Sports Federations.

"This is a more draconian bill, which if passed will shackle the IOA, National Sports Federations (NSFs) and will hit at the very root of the autonomy of the Olympic Charter and we will never be a party to it," IOA's acting President Vijay Kumar Malhotra said in a statement here.

Reacting strongly to the proposed bill, Malhotra said the entire exercise of revising the bill was "sheer waste of time, energy and money".

"This so called revised draft is a part of the malicious and sinister campaign the Sports Minister has launched against the IOA and NSF and we are going to oppose it tooth and nail", he said.

"I cannot even call it an old wine in new bottle, it is a simple charade and if Sports Minister Ajay Maken thinks he can bulldoze his way through, he is sadly mistaken," he added.

"Dropping one para and few lines from earlier draft and attempts to placate the BCCI does not make it a revised bill".

The IOA Chief said he is surprised at Maken's "obsession to destroy the Olympic movement in the country."

"I don't know what he is trying to achieve and who is he trying to impress. There is nothing new in this redrafted bill and I don't know on what basis the sports minister expects us to accept it," he said.

Malhotra said the IOA and the NSFs were never taken into confidence before preparing it.