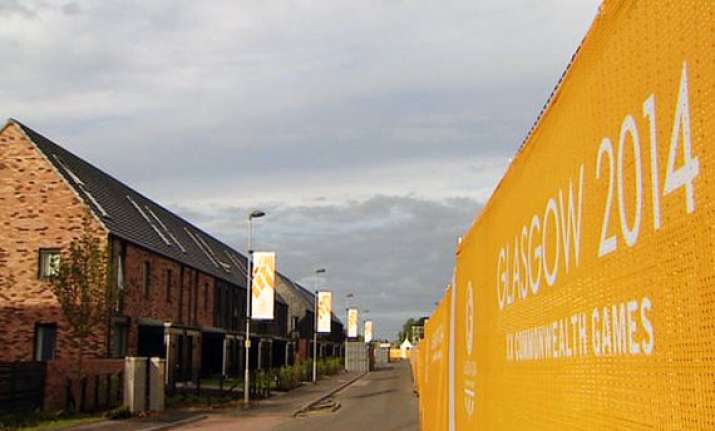 Glasgow: Indian officials, who are traveling with the contingent today said that the 'Athletes Village' here was far inferior to the one in Delhi during the last edition of the Commonwealth Games.
India was criticized by some countries for the "poor hygiene" and "lack of facilities" at the Games Village in 2010 but the officials here said what has been offered in Glasgow was much below par than what one witnessed during the Delhi edition.
Indian contingent chef de mission Raj Singh said that the Games Village lack space while the athletes had to satisfy with inadequate bathrooms and TV sets.
He said he was not complaining but bringing out the facts, lamenting on the lack of training facilities at the Games Village and also lack in the variety of food. He said the gym for physical training of athletes was small and has limited work stations.
"We were at the receiving end when we hosted the Games in 2010. But what we are getting at the Athletes Village in Glasgow is much below what India had given in 2010. Looking back in four years, I feel India had provided great facilities to the participating athletes," he told the Indian media contingent, here today.
"At the Games Village here, the bathrooms are not attached to each room and the athletes will have to share bathrooms. In Delhi, we provided attached bathrooms with each apartment," he said.
"The gym has not many work stations and enough equipments for several athlete to work out simultaneously. It lacks space. It is not much of a problem and we are managing, but it cannot be compared to what was offered in Delhi."
"Then, there are not enough television sets for athletes to relax and watch some programs in TV sets. An entire block has just one TV set."
Talking about the food offered in Glasgow, he said, "The food lacks variety. In Delhi, we gave more than 200 dishes but here it is not enough. We are not getting the variety of food which suited us. But we are managing."
"In Delhi, we had training facilities for weightlifting and other indoor sports at Games Village itself but there is none here. We had a 400m training track in Delhi but not here.  Basically, the entire Games Village is small in space as compared to that in Delhi."