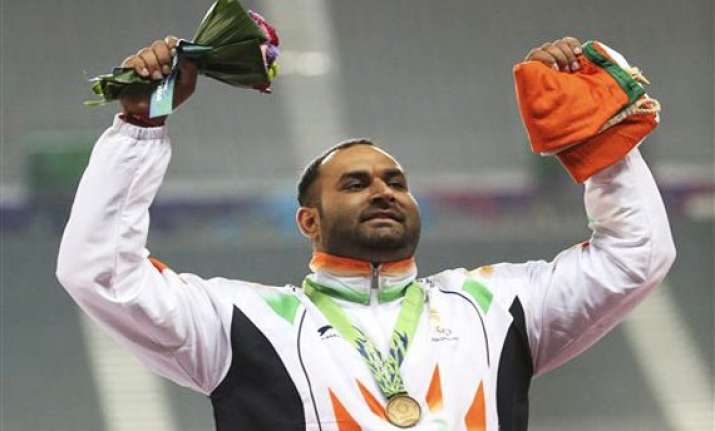 Incheon: India's Inderjeet Singh took home the bronze medal from the men's shot put final at the Asian Games here Thursday.
The Indian's best throw of 19.63 metres came on his fifth attempt, out of six, to surprisingly clinch the medal at the Incheon Asiad Main Stadium.
Saudi Arabia's Sultan Abdulmajeed Alhebshi set his season's best throw of 19.99m to win the gold while Chinese Taipei's Chang Ming Huang took silver with 19.97.
Inderjeet threw the metal ball at 17.19m in his first attempt which he bettered on his second to take it to 18.52. He equalled his best on the third but his fourth throw went slightly down to 18.14m before emerging with 19.63m which earned him the metal.
His sixth attempt was disqualified.