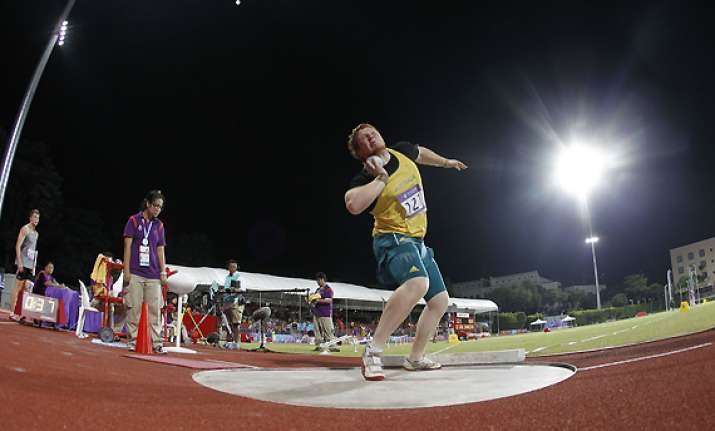 SYDNEY, Jun15: Claims that a Cameroon-born weightlifter demanded money or he would sabotage Australia's Olympic prospects in the sport should be investigated by an independent body, the Australian Olympic Committee says.
Australian Weightlifting Federation chief Michael Keelan has accused Daniel Koum of demanding to be paid $5,000 just 40 minutes before he was due to compete at the Oceania Championships in Samoa, knowing Australia's chance of having a competitor at the London Games would be wrecked if he withdrew.
The AOC said it has received correspondence from Koum's lawyers denying any wrongdoing, and has urged the AWF provide Koum an opportunity to respond to the allegations through an independent body.
"The AOC encourages the continued independent consideration of this matter," the AOC said in a statement issued Friday, adding Koum's nomination to the Olympic team would not be considered until "the AWF has concluded its independent investigation and dealt with this matter."
Australia had to finish among the top six teams at the Oceania Championships to gain a single place in the men's competition at London. Koum's withdrawal would have made that impossible, because scores were tallied on the cumulative performance of all lifters.
"He's made a demand, he wants $5,000 or we can kiss our Olympic Games men's team goodbye," Keelan said Wednesday. "And as far as I'm concerned that's blackmail and extortion."
Koum immediately denied the claims, calling them shocking and disappointing.
Koum, one of three Cameroon weightlifters who remained in Australia after the 2006 Melbourne Commonwealth Games, said he spent thousands of dollars funding his own competition costs since he became a member of the Australia team.