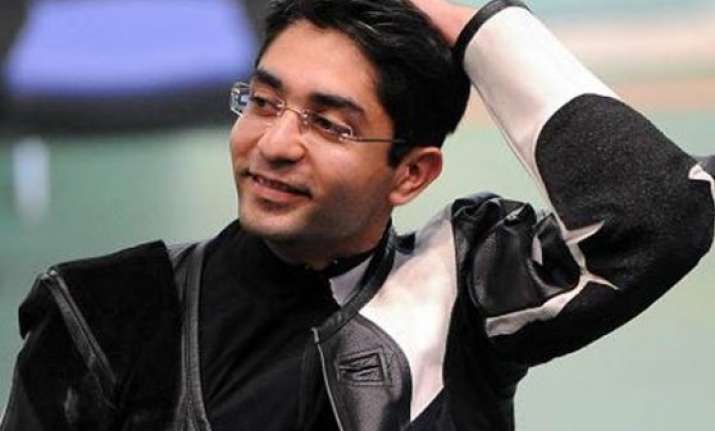 Bangalore: Olympic champion Abhinav Bindra will be training elite young shooters at a two-day workshop here, starting Monday, hosted by the Sports Authority of India (SAI).
This unique workshop is hosted by GoSports Foundation, a non-profit venture primarily focused on the development of India's best and most promising junior Olympic and Paralympic athletes, in association with the Abhinav Bindra Foundation.
"I was lucky enough to have had the opportunity to train under some of the finest coaches in the world and every one of my experiences with them has helped me develop into a better shooter. We at the Abhinva Bindra Foundation and GoSports Foundation hope to play the role of guide and mentor to young talent and ensure that they are given every opportunity to excel whilst only having to concentrate on the most important aspect of their goal, shooting," said Bindra in a statement on Sunday.
The programme, which was announced earlier in the year, saw hundreds of applicants register in the hope of being shortlisted to be trained by Bindra, India's only individual Olympic gold medallist.
Eventually, 30 of the most promising young athletes were selected to be trained further. Bindra himself will be provided additional funds to support their sporting careers, high quality equipment, as well as access to expertise and his team of experts.
At this two-day workshop, Bindra and his team of experts will address shooters on various aspects of high performance shooting and the selected participants will be led through a series of sessions tailormade by some of the country's leading experts in the field of shooting sports as well as other leading professionals from allied sports industries including fitness, nutrition, mental conditioning, among others.