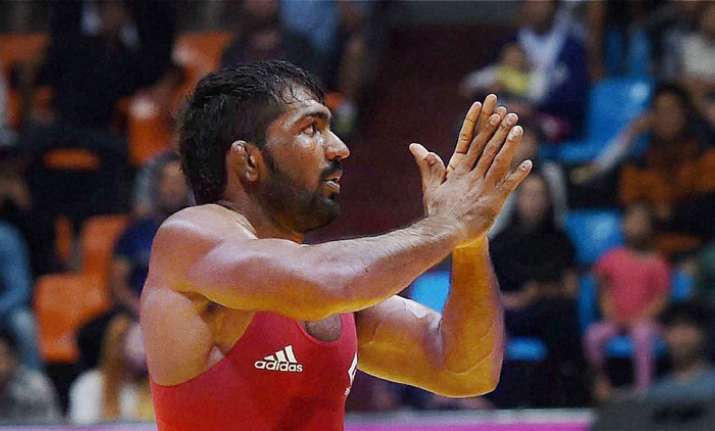 Contrary to the reports suggesting that Indian wrestler Yogeshwar Dutt will be handed over the gold medal for London Olympics, the United World Wrestling (UWW) today confirmed that the winner of 60kg freestyle category, Toghrul Asgarov of Azerbaijan, was never in violation of the anti-doping policy.
This confirmation by the UWW indicates that Yogeshwar's London bronze will be upgraded to silver.
However, the fans of the Indian wrestler may have to wait for months before they see him with a silver medal in his hand.
The medal upgrade is expected to take a long time as it first needs to be cleared by the wrestling body, before being sent to the International Olympic Committee (IOC) for final approval.
Few days back, reports of Yogeshwar receiving the gold medal upped the excitement of fans across the country. The gold medallist of the 2012 games were said to be tested positive for dope.
Now, the denial of any such development by UWW will disappoint many.
Before that, Yogeshwar, in a tweet confirmed that his medal has been upgraded from bronze to silver as the late silver medallist Russia's Besik Kudukhov (60 kg) has been stripped of his medal for testing positive for doping.
The four-time world champion and two-time Olympic medallist Kudukhov, who had died in a car crash in 2013 in southern Russia, was been found positive for dope test conducted by the World Anti-Doping Agency.