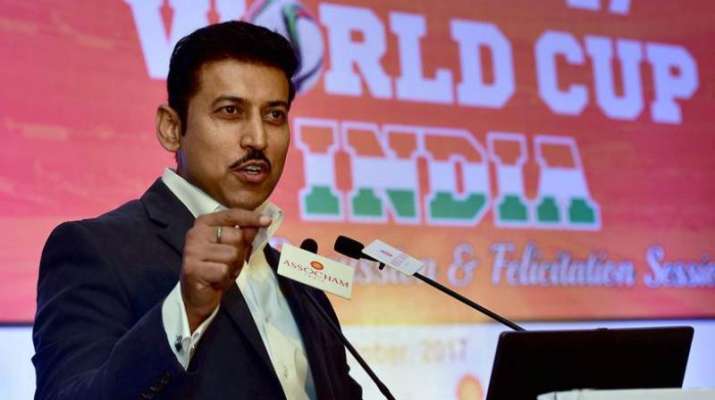 India could lose out on hosting marquee events like the Olympics, Asian Games in the future after Kosovo boxer Donjeta Sadiku was denied from participating in the ongoing AIBA Women's World Championship, Olympic Council of Asia (OCA), said Thursday.
Sadiku was refused visa as India doesn't recognise Kosovo as a sovereign country.
In a strongly worded letter written to Sports Minister Rajyavardhan Singh Rathore and Indian Olympic Association (IOA) President Narinder Batra, OCA President Sheikh Ahmad Al-Fahad Al-Sabah made it clear that denying visa to Sadiku could have long-reaching ramifications.
"The incident has seriously cast a doubt on the eligibility of India in hosting major international sporting events and other major games, like the Olympics, Asian Games et, in India," OCA President wrote in his letter, which is in possession of PTI.
Al-Fahad Al-Sabah also cited how Spain despite not recognising Kosovo as a sovereign country, allowed its athletes to participate in a sporting event held in the country.
The OCA President also reminded Rathore and Batra about the rules of Olympic Charter.
"As you are aware as per Olympic Charter and OCA constitution, it is the duty of the organizing committee to provide entry to every eligible athlete participating in a major championship without discrimination," the OCA President wrote.