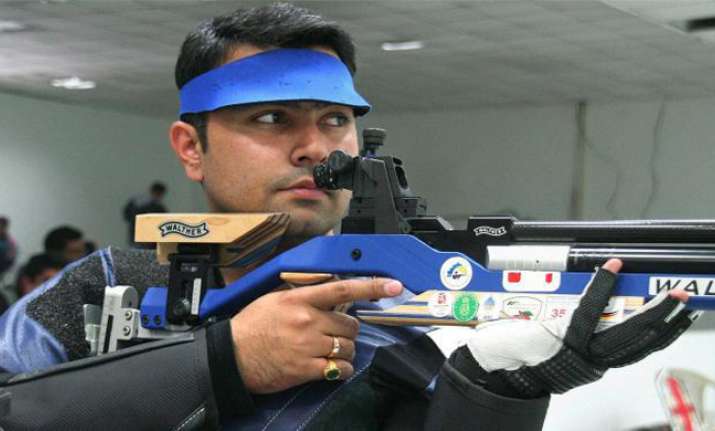 India shines again as Gagan Narang secures a silver medal in the men's 50m rifle prone event in the Commonwealth Shooting Championships in Brisbane, Australia. The London Olympics bronze medalist had qualified for the eight-man final of the men's rifle prone. 
In the same category, youngster Swapnil Kusale bagged the bronze medal while experienced Annu Raj Singh clinched finished third to clinch the metallic-brown as well in the women's 25m pistol prone event of the championship. 
On day three of the competitions, India's medal hunt started with Gagan and Swapnil's qualification in the eight-man final. Gagan shot 617.6 after 60 shots while Swapnil outshot his decorated teammate with a score of 619.1 to finish third to Gagan's fourth. It was Dane Sampson of the host nation Australia who bagged the gold with a qualifying Commonwealth record of 624.3. 
India's third contestant, Sushil Ghalay shot 614.1 to finish 10th among the 22 participants in the prone event.
In the women's 25m pistol, 10m air pistol gold medalist Heena Sidhu was among three Indians who qualified for the final. Annu Raj Singh, however, was the best placed Indian in qualifying with a score of 578 giving her the second spot in qualifying. Teammate Rahi Sarnobat had the same score but finished third in qualifying on countback. Heena qualified in fifth place shooting 571.
(With ANI Inputs).