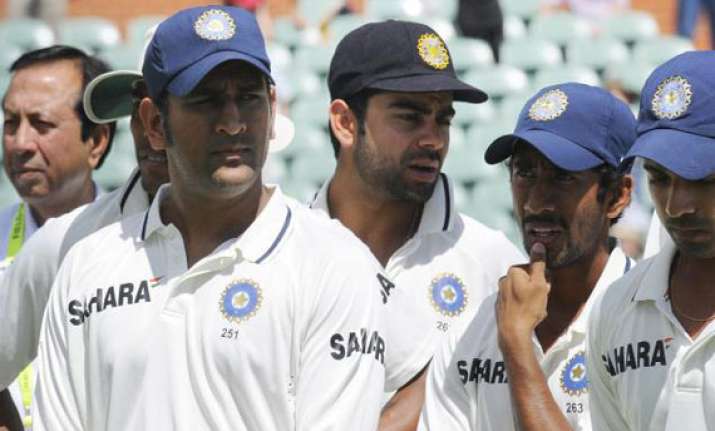 New Delhi: Uncertainties over Team India's South Africa tour ended Tuesday as  the Indian cricket board confirmed that tour is on and India will play two Tests and three One-Day Internationals (ODI). The will begin at the end of the year.
The Board of Control for Cricket in India (BCCI) and Cricket South Africa (CSA) came to the decision after the recent International Cricket Council (ICC) board meetings in London over the past couple of days.
"CSA and the BCCI have today announced that the South Africa cricket team will play against India in an upcoming home series comprising of two Test matches and three One Day Internationals, the specific dates and details of which will be announced in due course," said a joint statement by the two boards.
"In addition, both parties have also agreed to continue with good faith discussions between their respective presidents about the possibility of agreeing further bilateral arrangements in respect of the scheduled fixtures between the two teams, and taking into account any scheduling imbalances from previous years."
The agreement was reached after CSA decided to withdraw its chief executive officer Haroon Lorgat from not just its dealings with BCCI but also the ICC chief executives committee pending an inquiry into his actions.
CSA also refuted statements made by former ICC legal head and former CSA legal advisor David Becker, accusing BCCI president N. Srinivasan of being manipulative.