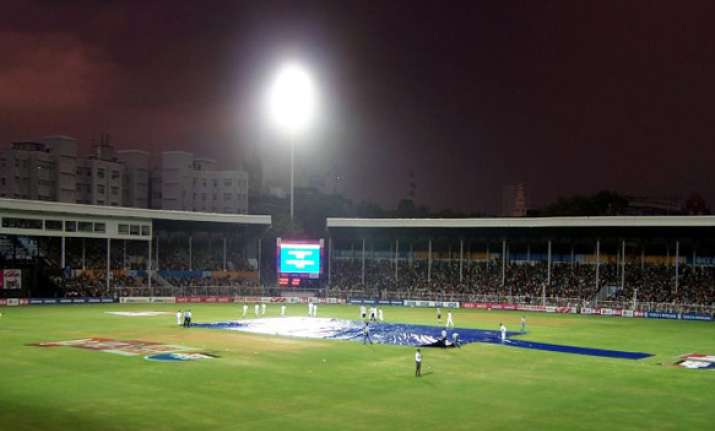 Mumbai, Feb 18 :  The revamped Wankhede Stadium has got the approval of the International Cricket Council for staging World Cup ties, including the final on April 2, the Mumbai Cricket Association said on Thursday.
"You will be pleased to know that the re-developed Wankhede Stadium has been approved for staging the ICC World Cup Matches," said MCA's joint secretaries Hemant Waingankar and Lalchand Rajput in a communication to the media.
The two officials also announced that media persons would be taken around the stadium on February 20.
"Sharad Pawar (MCA president) and the Managing Committeen take pleasure in inviting you to have a look at the Stadium on Sunday, 20th February 2011 at 5:00 pm," they informed. Wankhede Stadium, that went into the redevelopment mode soon after the conclusion of the Indian Premier League on June 1, 2008, is to stage two other World Cup ties, apart from the summit contest.
The matches would be held on March 13 (New Zealand v Canada - a day match) and March 18 (New Zealand v Sri Lanka - a day/night match). PTI