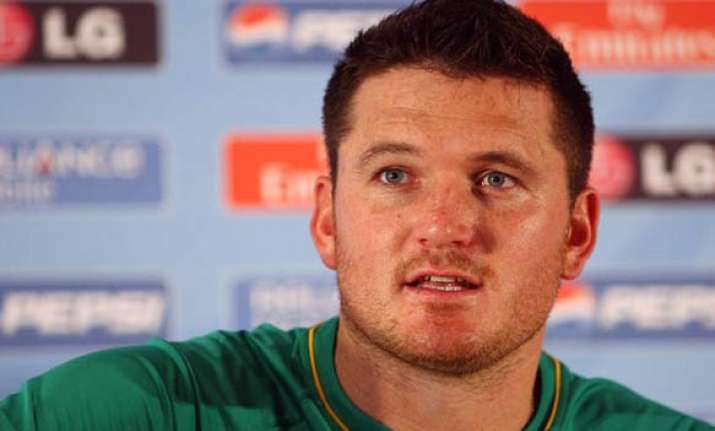 Johannesburg, Feb 8: South Africa captain Graeme Smith says there's no avoiding the high-pressure stakes of the knockout stages of a cricket World Cup as the Proteas hope bonding sessions help the team to a first-ever title.
Strongly tipped in previous tournaments, South Africa has lost three semifinals and a quarterfinal in five World Cup appearances since 1992.
Smith says "that's the nature of knockout tournaments ... that's what makes it tough," adding some "really good bonding sessions" have helped the players focus.
Before leaving for India on Tuesday, the skipper says the squad is as well prepared as it could be, and he is looking forward to "leaving it all out there" in his final tournament as one-day captain. AP