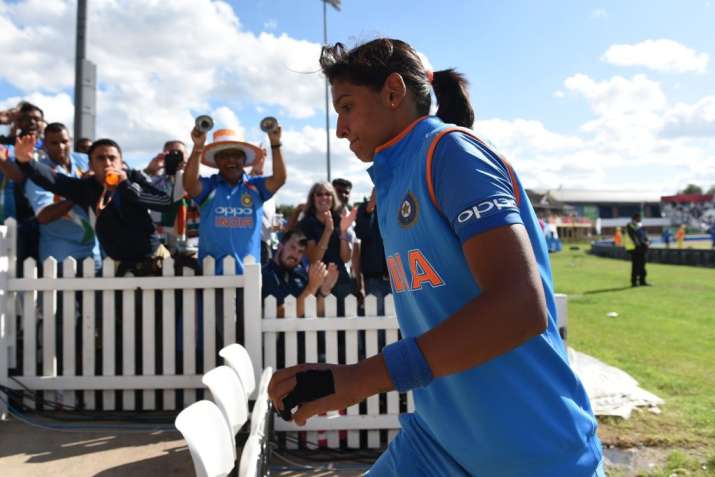 Indian women's T20 captain Harmanpreet Kaur is happy to play a host of matches, something that they have missed all these years with considerable gap between two international series and feels that winning and losing is a part of the game and that's how the players will gain experience from. 
The T20 skipper feels that one should take out the positives from a defeat and to look at the bright side as the players learn to overcome the mistakes they made during the previous matches. Kaur lauded opening batswoman Smriti Mandhana and veteran pacer Jhulan Goswami and said that their performances have inspired others to bring their A-game.
Indian women have been playing non-stop for nearly two months now after their twin series win in South Africa followed by disappointing defeat against Australia in ODIs and now the T20 tri-series.
Asked whether fatigue factor is likely to creep in, Harmnapreet replied in the negative.
"No, not at all (the team is not feeling fatigued). We are all enjoying the back-to-back games. We were expecting this from the BCCI," Harmanpreet told reporters on eve of team's clash against England women.
She said this was a learning experience for the girls.
"This is a learning experience for us. Earlier, we were not used to getting back-to-back games. There used to be a six to eight-month gap between two series. Any individual will not be able to settle down in a particular role," Harmanpreet explained.
"When you play so many games in quick succession, you know how to make a comeback quickly. The team is not fatigued. Everybody is fit. Playing back-to-back matches is quite an experience," explained the hard-hitting right-handed batter.
Harmanpreet said vice-captain Smriti Mandhana's form is a big positive for them.
The hosts lost the lung-opener of the tri-series by six wickets as Australia dominated with both the bat and ball.
"Winning and losing are part and parcel of the game. When we win, the mistakes get covered up while after defeat, the good things are hidden." 
"If you see the last match, we did not win, but Smriti (Mandhana's) innings, Jhulan di's comeback, she bowled well, and the fielding improved after lapses in the ODI series (against Australia).
"There were lot of positive signs. What we had decided about our approaches and what needs to improved, that things are happening," the 29-year-old skipper said.
Harmanpreet also said that team is working on the specific area of continuing the momentum as it is hard to come back in the shorter formats.
Veteran Mithali Raj doesn't pack much punch at the top of the order but Harmanpreet didn't indicate if she would like to shuffle the batting order.
"Our team meeting is yet to happen. When a flop innings happen, talks like this (demoting her) happen, but she has played good innings for the team. We can't hurry (on the decision) because of one match. Batting and bowling line-up will change as per the need of the team," she signed off.
(With PTI Inputs)