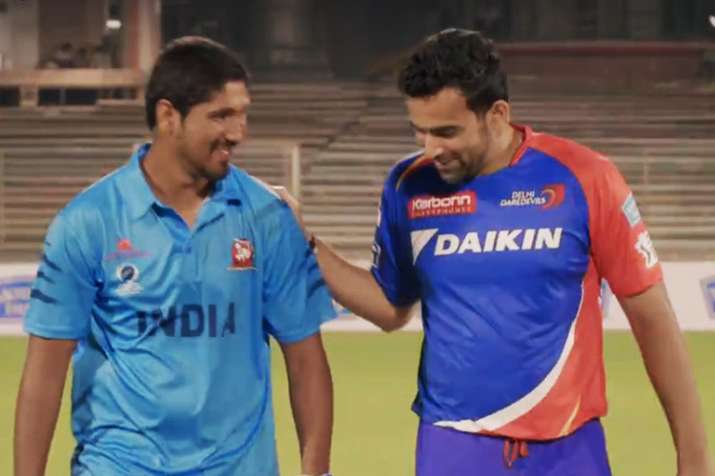 New Delhi: You may not have heard the name of Deepak Malik in the game of cricket. However, he is the one man to have set a milestone not only for himself but also for the physically impaired people.
Deepak is the man who helped the blind Indian cricket team to bag the World Cup, Asia Cup and the T20 World Cup.
In his earlier days, Deepak was a regular kid growing in Bhainswal village in Haryana and once dreamed to wear blue jersey to play for his nation.
One day, an accident during Diwali, the festival of crackers, led to him losing his eyesight at the age of 8 years. However, the incident could not burn his dream of playing for his country.
"In my village, everyone wants to be a champion, some in swimming, some in wrestling and some in gilli-danda. I, too, wanted to be a champion in cricket," narrates Deepak about his early life in village.
Talking about the incident which changed his life, he said, "But everything doesn't go as planned. I was 8 years old, it was Diwali, there were lights everywhere but the light went out of my life. All my dreams seemed to get lost in a haze."
However, Deepak found a ray of hope after he enrolled in a school for the blind in Delhi. "I went into a shell after what happened and preferred to stay alone. Even my parents were worried for me. Then someone told them about Delhi's blind school. When I reached there, I realised that there is still hope. The moment the cricket bat came in my hand, I felt like I had got a new life," he says.
Deepak, 20, who also holds the record of hitting the fastest 50 in blind cricket off just 17 balls against Sri Lanka, said, "Initially, I couldn't understand what's going on. But I was determined and motivated myself that this is what I want to do. Once the runs started to flow, there was no stopping me. It began with school cricket, then state level and eventually playing for the national team."
In conclusion to his story of emerging against all odds, he says, "I also played a match with the Delhi Daredevils players. Zaheer Khan told me that I had become a champion and I replied that the innings has just begun."
                                                                                                    
Watch the inspiring cricketer's life story in his own words: