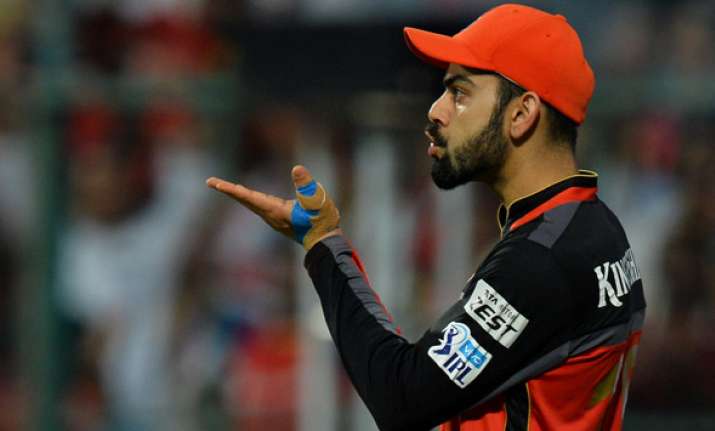 Virat Kohli needs no introduction. The popular Indian skipper, established as one of the top performers on the cricket field, has now outperformed Bollywood superstars like Aamir Khan, Shah Rukh Khan, Ranveer, Ranbir and many others, in terms of the fee he charges for endorsing a particular product.
The Delhi lad, who earlier charged anything between Rs 2.5 cr to Rs 4 cr per day, has now hiked his endorsement fee to Rs 5 cr per day.
Endorsement fee of a celebrity is calculated based on the number of days he or she needs to spare for the promotion of the brand, including the days required for shooting of commercials. This is over and above the duration of the contract which generally ranges between two to four years.
"The increase comes as the renewal of his endorsement deal with cola maker PepsiCo is being negotiated," financial daily Economic Times said while quoting an unnamed source.
The report further went on to say that Virat Kohli was still unsure of renewing his contract with Pepsi, considering the health issues associated with the cola brands.
What other celebs charge for endorsement
MS Dhoni, during his peak, used to charge anything between Rs 3- 3.5 cr. 'King of Romance' Shah Rukh Khan and Aamir Khan charged almost the same amount for promoting any product or services.
Shuttler P V Sindhu charges anything between Rs 1 to 1.5 cr a day.
Brands and business associated with Virat Kohli
As per the latest count, Virat Kohli is endorsing as many as 18 brands including, Puma, Audi cars, MRF tyres, Tissot watches, Gionee phones, Boost milk drink, Colgate toothpaste and Vicks. His on-field record and current performance – besides his good looks and bold style statement – have made him a hit with brands who want to rope in the star cricketer to endorse their products.
Kohli also owns a chain of gymnasiums under the brand name 'Chisel'. He has a fashion label 'Wrogn' and has invested in a tech start-up called Sports Convo. The captain has also partnered with Nazara Technologies for online cricket games.