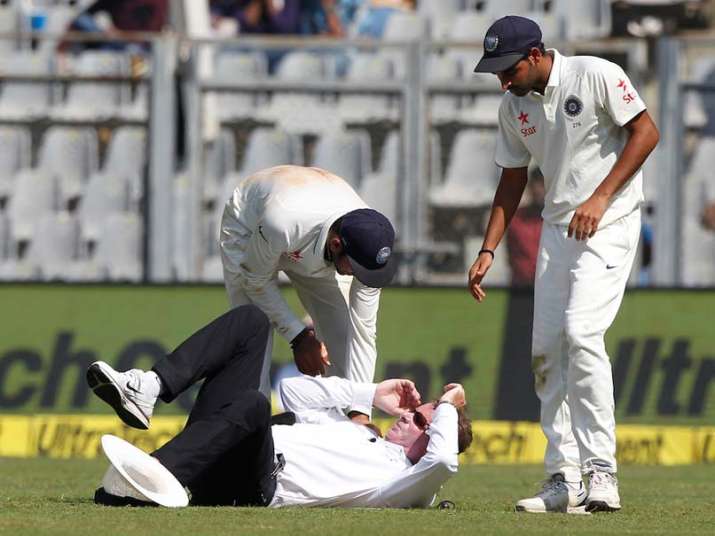 The Aussie umpire Paul Reiffel was today rushed to the hospital after Bhuvneshwar Kumar's loopy throw from the deep caught him off guard.
Umpire Paul was officiating in the fourth India versus England Test at the Wankhede Stadium in Mumbai.       
A throw from Bhuvneshwar Kumar, who was fielding at the boundary, hit the Paul's head after that he fell on the ground.
Bruce Oxenford, the other umpire rushed to provide shade with his hat.
Paul, a former Australia fast bowler was attended by the English physio who took him to the dressing room.
The incident happened in the post lunch session and later on he was rushed to the hospital for a scan and was advised to take rest for the for the remainder of the first day.
Third umpire Marais Erasmus took Reiffel's place as the on-field umpire.
The results of the scan weren't immediately available.
The fourth test began on Thursday at the Wankhede in which England have won the toss and elected to bat first in the five-Test series against hosts India.