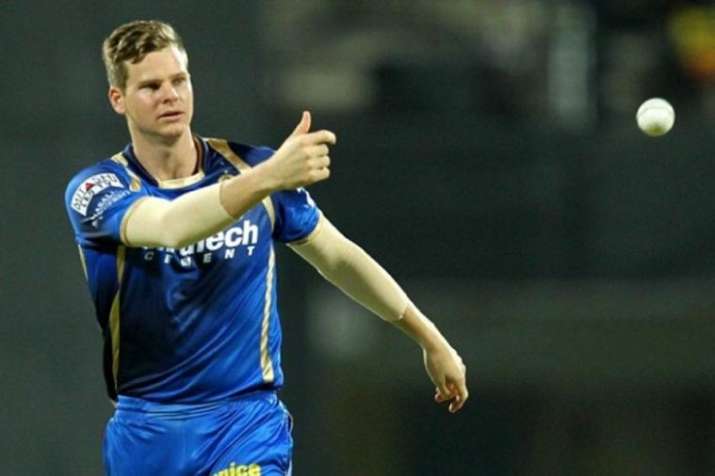 The embattled Steve Smith on Monday stepped down as Rajasthan Royals captain in a fallout of the ball-tampering scandal that has left the Australian skipper's reputation in tatters, raising serious doubts over his participation in the upcoming Indian Premier League. India's Test vice-captain Ajinkya Rahane will now lead Rajasthan Royals in IPL11 starting April 7.
There is a high degree of possibility that the tainted skipper along with his deputy David Warner might face harsh sanctions from Cricket Australia once the investigation gets over on Wednesday. Smith has already been suspended by the ICC for one Test but it appeared to be only the beginning of his miseries.
According to a report in Sydney Morning Herald: "Smith, Warner and (Cameron) Bancroft - the players at the heart of the scandal - were set to be among the first players interviewed by Head of Integrity (CA) Iain Roy, who was endeavouring to paint a picture of how the ball-tampering plan was devised as well as the extent of others' knowledge of it.
"The wider role of head coach Darren Lehmann and his staff was also being examined." 
In a statement released late on Monday, Cricket Australia chief James Sutherland said he plans to meet with Roy in Johannesburg to be briefed on the investigation that was conducted with the team in Cape Town and to determine any course of action undertaken by CA.
He said the inquiry is being carried out "as a matter of urgency", and that the findings it yielded will be shared with the public to be kept updated on its progress.
CA chairman David Peever said the board of directors had been fully briefed on the issue as it stands, and he expected there would be information to share publicly within 48 hours.
"The Cricket Australia Board has been fully updated on the issue and supports James travelling to South Africa to manage the response to the investigation currently underway," Peever said.
"We expect to be able to fully update the Australian public on the findings on Wednesday morning (Tuesday evening in Johannesburg)." 
It is believed that Cricket Australia wants to hit the duo where it hurts the most -- scuttle their participation in the lucrative multi-million dollar IPL.
If the duo gets suspended for at least one year, then there are chances that they might not even be a part of the Australian team that will take on India Down Under at the end of this year.
Warner plays for Sunrisers Hyderabad. Royals, on their part, stated that it was Smith who stepped down from captaincy allowing Rahane to take over.
"Steve believes given the current circumstances it's in the best interest of the Rajasthan Royals that he steps down as captain so the team can get ready for the start of the IPL without the ongoing distractions," Royals' head of cricket Zubin Bharucha said.
Co-owner of Royals Manoj Badale acknowledged that Smith is going through a tough time.
"What happened in South Africa was clearly wrong, especially given that it appears to have been pre-meditated. That said, this will be a difficult time for Steve as well, given how much he cares about the game," said Badale.
Rajasthan Royals' mentor and former skipper Shane Warne is in Cape Town and it is understood that he might have had talked the Australian captain into taking this decision.
Australian opener Cameron Bancroft was caught using sandpaper to tamper the ball during the third Test against South Africa in Johannesburg, which the visitors lost yesterday.
Australia's limited overs specialist Moises Henriques, in a series of tweets, busted Smith's claims that there is a "leadership group" that decides on such things.
"In my uneducated opinion, I dare say there was never a senior player meeting to discuss cheating - Smith made that up to take the heat of a young Cameron Bancroft not realising the outrage that would follow," Henriques wrote on his official Twitter page.
"Not saying no one was aware of Cameron doing it, just highly doubt there was a senior player meeting' to decide to cheat. I think it was the captain attempting to protect a young player. They had 10 mins of panic between the end of play & press conference," he further tweeted.
Taking strong exception to the episode, the custodians of the game Marylebone Cricket Club (MCC) said Smith's behaviour had "fallen well below the standard required", and called for a major shift in attitude and culture to preserve the game as the pre-meditated conspiracy escalated.
(With PTI Inputs)