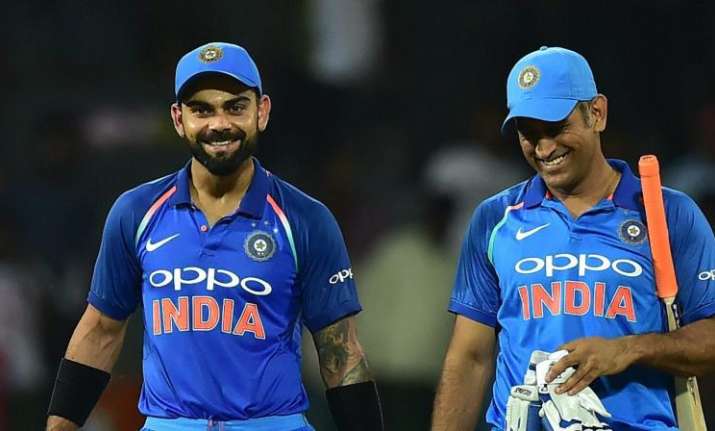 Desperate times call for desperate measures. The 4-1 loss to England is still fresh and with a cramped schedule, the players have no other option than to rough it out, starting with the Asia Cup. The pressure is immense this time as the Men in Blue are not only defending their title, but are also riding into battle without their captain, Virat Kohli. 
India are no strangers to white ball cricket as they have the best of players to deliver, starting with stand-in skipper Rohit Sharma's attributes with the bat and a former captain behind the stumps. 
However, after a gruelling three-month-long tour of England, India's wounds are exposed and their neighbours are ready to pounce on any given opportunity. 
The stakes are high as India meet arch-rivals Pakistan in the group stage and with pride at stake, India have to deliver. The loss to the Men in Green in the Champions Trophy finals (2017) will always haunt India, however, the Men in Blue can brush those nightmares aside starting by successfully defending their title. 
With India's aggressive captain/explosive batsman being rested for the tournament, Rohit has a few wins under his belt as stand-in skipper, but he's not the guy who India wants to see deliver. 
All eyes will be on a 37-year old wicket-keeper batsman who has had a rough season after the 11th edition of the Indian Premier League. 
Mahendra Singh Dhoni is known to all, especially by his neighbours extremely well, including Pakistan. 
Dhoni is carrying a subpar, uninspiring performance in England after he failed to deliver at times which could have changed the outcome of the ODIs he played. India lost the three-match series 1-2. 
Dhoni's role in the Indian team is now required more than ever, using his experience as a former captain to help get India out of the rut that they are currently stuck in. 
The World Cup winner is still an invaluable asset to India and is as fit as a fiddle, however, he has to pull out the big guns as the Men in Blue need a few match winners in UAE. 
Before the 2019 World Cup, Dhoni has to be at his very best as his role in the team is being undermined with his performances, starting with the Asia Cup. 
We all saw Dhoni at his very best in the 2018 IPL for Chennai Super Kings. Whenever he stepped foot in the yellow jersey, it was raining boundaries and also pitched in with some match-winning performances. Can the same be expected against familiar foes?
India have won the Asia Cup five times (1988. 1991. 1995, 2010 & 2016) and it was the Ranchi born swashbuckler who won the previous edition as captain. 
Even though he is not captain, can Dhoni deliver at a time when India need him the most?
The question will be answered as the Asia Cup commences from September 15, with India playing their first match against Hong Kong and on the very next day itself, they will face Pakistan.