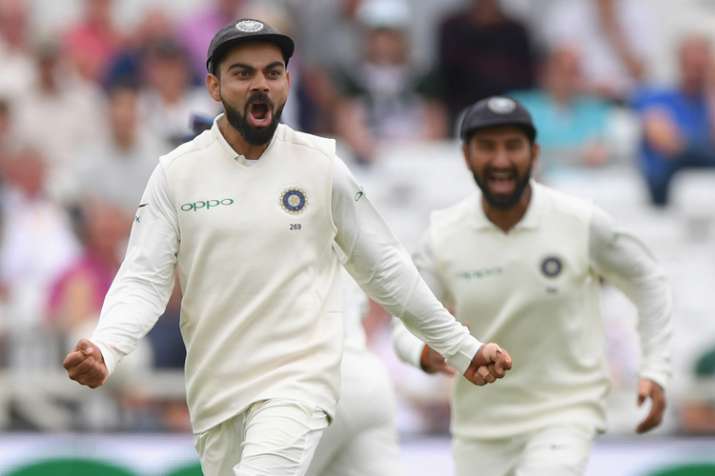 An exceptional Test match for India concluded with the visitors winning at Nottingham by 203 runs and coming back into the series after being down 0-2. They were down and out after the Lord's game and needed a big turnaround. The Kohli-led team showed great character to bounce back from a morale-deflating loss and have registered a comprehensive win. The series stands at 2-1 now, still in favour of England but this victory has definitely spiced things up for the remaining two Tests.
With this win, Indian skipper Virat Kohli registered his 22nd win as a Test captain, thus surpassing former captain Sourav Ganguly on the list of India's most successful leaders. Kohli now sits in second place on this famed list, just behind another Indian legend MS Dhoni who has the most - 27 - wins in 60 matches compared to Virat's 22 in 38.
Kohli also has the highest winning percentage amongst all Indian Test captains (who have led in a minimum of 5 Tests). Under him, India have won 57.89% of matches with a win-loss ratio of 3.14 which is easily far ahead than anyone else in Indian Test history. MS Dhoni is second-best in this regard with a win percentage of 45, though Ganguly's win-loss ratio of 1.61 is just a bit better than MSD's 1.50.
After winning the match when asked whether he still harbours hopes of winning the five-match series, a confident Kohli said: "We definitely believe we can come back from 0-2 to 3-2, we just need to keep moving forward, keep winning. We wouldn't be 2-1 if we didn't believe. The respect and the belief in the change room is important, and one must keep wanting to win. We need to bring out the impact performances in the next two Tests as well."