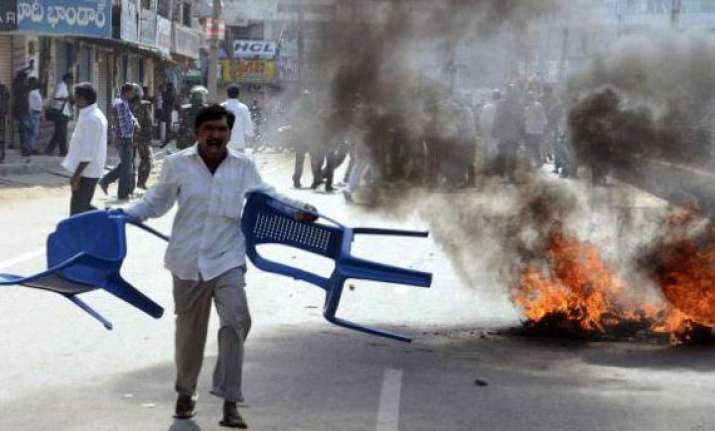 Hyderabad: Road transport came to a virtual halt and several shops and businesses remained shut for the second day in Rayalaseema and coastal Andhra against the centre's decision to create a separate Telangana state.
Protestors demanding 'samaikyandhra' (united Andhra) continued to block state and national highways, disrupting traffic to and from the neighbouring states of Tamil Nadu, Karnataka and Odisha.
Educational institutions remained closed in all 13 districts of Seemandhra as Rayalaseema and coastal Andhra are collectively called.
Tension prevailed in Vijayanagaram as protestors targeted the properties of state Congress chief Botsa Satyanarayana and his relatives. They also held demonstrations in front of the residences of several state ministers and parliamentarians, blaming them for the centre's decision.