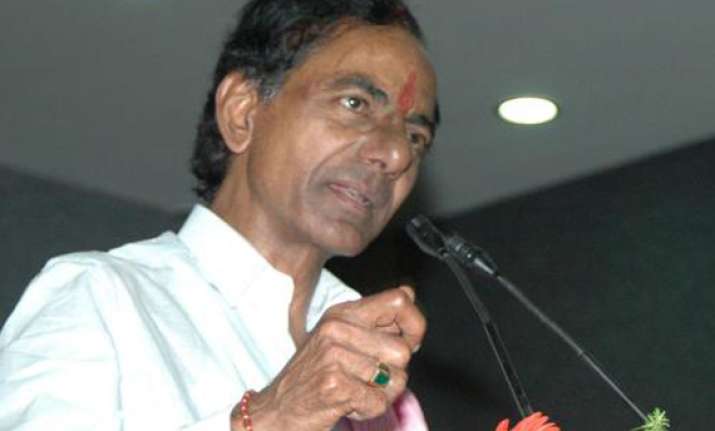 Hyderabad, Dec 28:  Unhappy over the outcome of the all-party meeting on the issue of statehood for Telangana, the Telangana Rashtra Samithi (TRS) has called for a shutdown in the region Saturday.
Emerging from the all-party meeting in New Delhi Friday, TRS chief K. Chandrasekhara Rao called for the shutdown to protest the central government's "delaying tactics".
KCR, as the MP is popularly known, alleged that the Congress was continuing its "drama" over Telangana. "They have said this hundred times during last three years," he said on union Home Minister Sushilkumar Shinde's statement that a decision would be taken within a month.
"If the Congress party is sincere, it could have taken a decision by today evening," he added.
The TRS leader termed the all-party meeting a "futile" exercise, saying that the parties only reiterated their old stands.
The TRS has appealed to people of Telangana to voluntarily observe a shutdown Saturday to strongly voice their sentiments.
Osmania University students' Joint Action Committee and Telangana secretariat employees' association have backed the TRS call for shutdown.