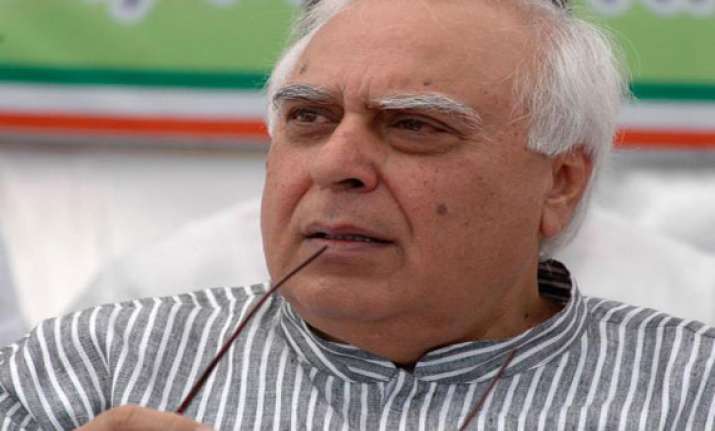 New Delhi: Under attack from Opposition over the Communal Violence Bill, Law Minister Kapil Sibal today defended it saying the proposed law was not violative of the country's federal structure and was required as several state governments have been accused of shielding those guilty of targetted violence.
He said the Prevention of Communal Violence (Access to Justice and Reparations) Bill, 2014 does not either directly or indirectly seek to legislate on public order, police and public services of the state. Therefore, it is not in violation of the federal structure.
He said the Bill, however, enables the National Human Rights Commission to investigate what are defined as 'scheduled' offences only and only if state governments give their concurrence. "In any event, the central government has no role to play in such investigations," he wrote on his website.
Sibal said India has witnessed the targeting of sections of society professing one religion or another.
"The country has, he said, witnessed state governments unwilling to investigate offences committed during the course of such targeting.
"In fact, many courts, including the Supreme Court, have been constrained to comment that state investigating agencies have not only been laggard but have willingly misdirected their investigations to benefit the real accused.  "In this state of affairs, in certain circumstances, with the concurrence of the state, an investigation may be handed over to National Human Rights Commission. How such a Bill transgresses the exclusive legislative competence of the state Legislature is beyond comprehension," he said.