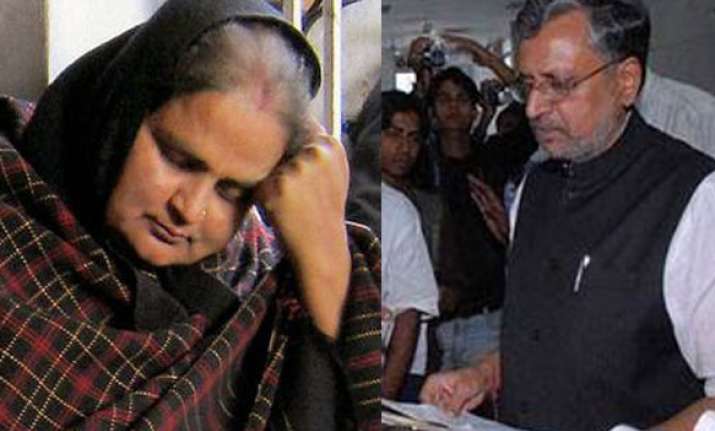 Purnia (Bihar), Feb 11:  Rupam Pathak, accused of stabbing ruling BJP MLA Rajkishore Keshari to death last month, today disowned the complaint filed by lawyer Hemant
Kumar charging Bihar Deputy Chief Minister S K Modi with sexual exploitation and conspiring against her.
"I don't know what he (Hemant Kumar) has filed... I have not not charged Modi with sexual exploitation and conspiracy," Rupam, currently lodged in judicial custody in divisional jail here, told the court of Additional Chief Judicial Magistrate, Satya Prakash Mishra.
Rupam said she had already removed Hamant Kumar from pleading her case and appointed a new advocate in his place. "I have also not not applied for bail," she told the court.
Earlier, the jail authorities produced Rupam and journalist Navlesh Pathak, who was also arrested in connection with the murder, before the court of Mishra.
Hemant Kumar, who had earlier argued Rupam's case in the court of CJM, later on February nine filed a complaint in the court of Chief Judicial Magistrate accusing Modi and three others of sexual exploitation and conspiring against her. The complaint is yet to be taken up for hearing.
The ruling BJP MLA was stabbed to death by Rupam in full public view in Purnia on January four. PTI