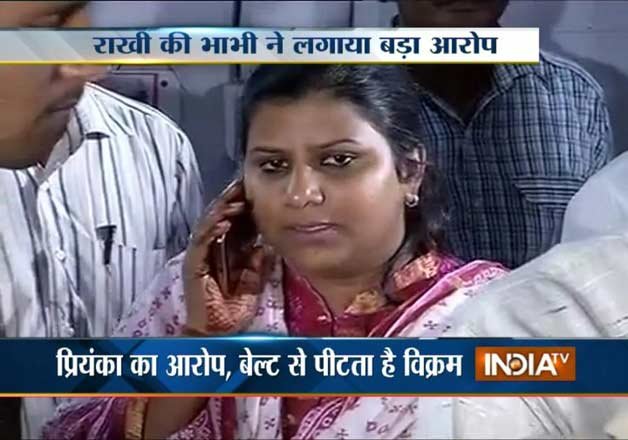 New Delhi: Aam Aadmi Party MLA from Mangolpuri and former Delhi minister Rakhi Bidlan's brother Vikram Bidlan has been accused of domestic violence by his wife.
In a written complaint to the police, Priyanka Bidlan, wife of Vikram Bidlan, has alleged that she was beaten up by belts multiple times after she raised her voice against Vikram's illicit relationships with other women. To prove her claim, Priyanka also showed the scars on her body.
Priyanka said that her husband Vikram Bidlan, also an AAP leader, has been assaulting her for  long but the violence increased since his sister Rakhi became an MLA. Priyanka has registered her complaint in Rohini South police station.
Police has conducted her medical test and has started a probe into the matter.
While speaking to media, Priyanka said, "He says nobody can do anything to him because his sister supports him. Vikram has illicit relationships with many women, will any wife accept this?"
She claimed that she has everything to prove Vikram's illicit relationship.
Priyanka also questioned Delhi government's promise of women security and said, "Arvind Kejriwal has said that women will be provided security, what kind of protection he is talking about? When Rakhi Bidlan's own home is unsafe, what kind of security will he give?"