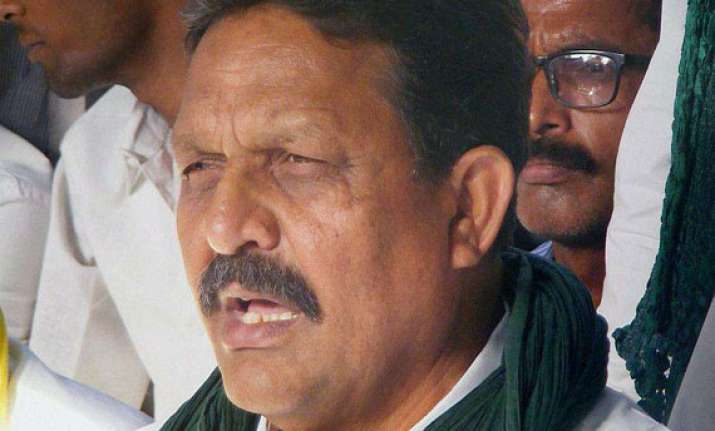 Varanasi: Quami Ekta Dal, led by Afzal Ansari, today announced its support for the Congress party candidate from the Varanasi Lok Sabha seat with an aim to defeat the BJP's prime ministerial nominee Narendra Modi contesting from here.
Afzal Ansari said the Congress' national leadership had approached him seeking his party's support for its candidate Ajay Rai.
"After a discussion among party workers, Quami Ekta Dal (QED) today decided to lend its full support to Ajay Rai in order to defeat Narendra Modi," he said.
Ansari told reporters here that he had a meeting with senior Congress leader Ghulam Nabi Azad today in the city.
Asked which Congress leader had approached him for support for Rai, Ansari said "you can assume the name of Congress leader Digvijay Singh for approaching him".
Ansari said the Congress candidate was from the city whereas Modi and the AAP leader Arvind Kejriwal were "outsiders". Besides, Rai has been an MLA for 4 terms and is known to voters in the city, he added.
"From today onwards, all leaders and workers of QED will campaign for Rai in five assembly segments falling in Varanasi Lok Sabha seat in the same way they had campaigned for Mukhtar Ansari in 2009 Lok Sabha elections," said Ansari.