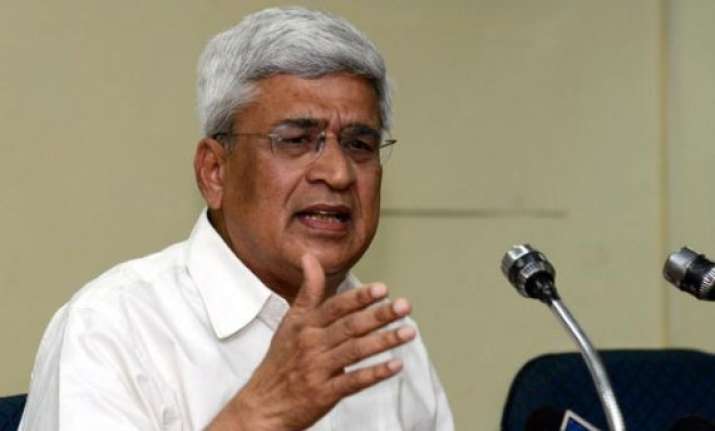 Jind (Haryana): CPI(M) leader Prakash Karat today attacked the ruling Congress in Haryana over alleged land scams, saying the lands of poor farmers were given to powerful builders at cheap rates.
He also took on the BJP, alleging that both the parties were "anti-poor".
He alleged that "both these parties are anti-poor and anti-farmer and are working for the benefit of the capitalists."
Addressing a public meeting here, he said both the parties are in favour of privatisation, and added "that is why big hospitals and big educational institutes are owned by capitalists".
Karat alleged that farmers are not getting remunerative price of their produce. "There is distress sale of paddy and cotton this season," he claimed.
On price rise Karat said there is a hike in the prices of essential commodities due to which poor people are suffering a lot.
He hit out at the Congress government in Haryana over alleged land scams, saying that land of poor farmers had been given to powerful builders at cheap rates.
He alleged that Land Acquisition Act was passed to protect the interests of farmers by the UPA government, "but an amendment in the Act is said to be planned to favour builders and rich people by the Union government led by Narendra Modi".
Karat said that prices of petroleum products have fallen in the international market, "but the Union government failed to reduce the price of diesel which is widely used by the farmers and the transporters".
He said that popularity of Narendra Modi-led government has come down within four months, which is reflected in the recent bypoll results in some states.
With CPI (M) fighting the October 15 Haryana Assembly polls on some seats, he appealed to the public to vote for the party candidates.