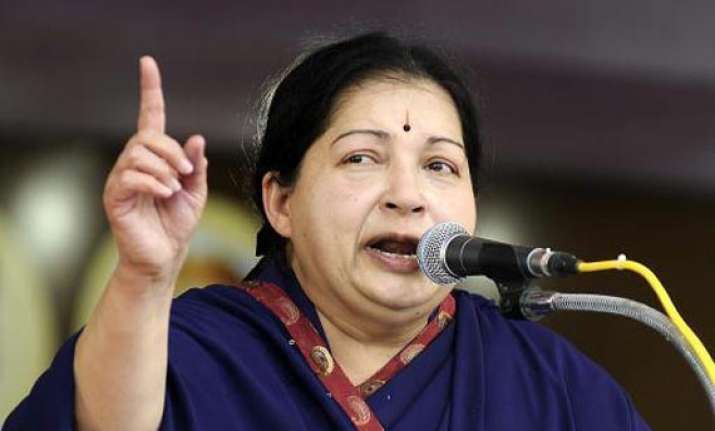 Chennai, June 13: Tamil Nadu Chief Minister J. Jayalalithaa Wednesday said here that the next central government in 2014 would be friendly to the state.
Referring to her recommendation to the central government that the Cancer Institute here be upgraded as a centre for excellence, Jayalalithaa said: "If the approval fails to materialise... Next year there will be a friendly government at the centre that will immediately approve the Cancer Institute as a centre of excellence."
Jayalalithaa announced a grant of Rs.5 crore for a building to be constructed by the Cancer Institute.
With 40 seats in the Lok Sabha as her target in the next general elections, Jayalalithaa said her AIADMK will not align with any other party in the state to fight the elections.