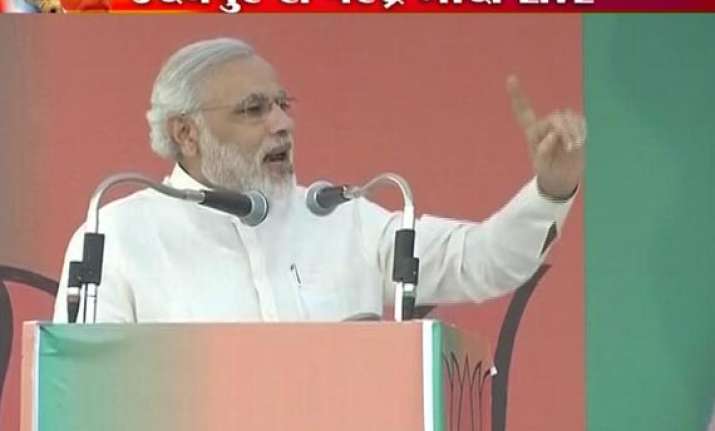 Udaipur: Gujarat Chief Minister and BJP's PM candidate, Narendra Modi, was once again at his sarcastic best today as he tore into Ashok Gehlot and his government in Rajasthan.
Modi was addressing an election rally at Udaipur in Rajasthan.
Modi said that even Shehzaada (Rahul Gandhi) does not trust Ashok Gehlot and his government as he visited the state without informing the state government and the Chief Minister.
"Will you trust the Gehlot government that is not even trusted even by Rahul Gandhi who seeks your vote for Ashok Gehlot?" asked Narendra Modi.
Modi disclosed that it was a police officer from Rajasthan, who had approached Rahul for a party ticket, told Congress vice-president the story that Rahul shared with the world without verifying it.