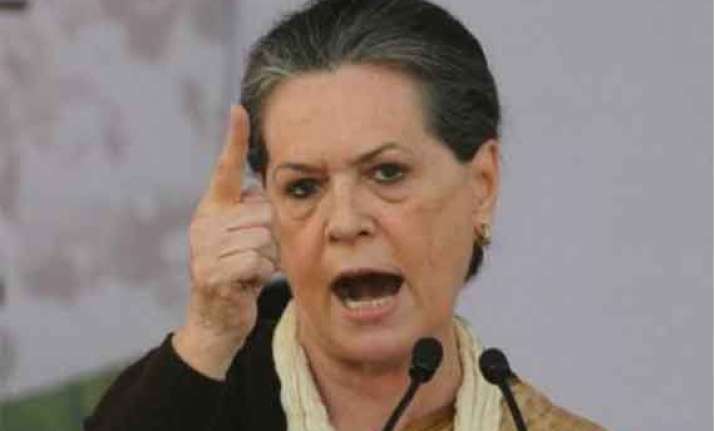 Kullu (Himachal Pradesh): BJP leader Narendra Modi is seeking to make political gains by soliciting support for his party in the name of Kargil heroes, Congress president Sonia Gandhi said here Sunday.
"Unka dil sirf kursi mang raha hai (Modi's heart only seeks power)," Gandhi said at an election rally here in Himachal Pradesh. "For political gains, he is using the name of martyrs."
Gandhi, in her maiden visit to the state that will go to the Lok Sabha polls May 7, said the path being shown by the BJP was that of discrimination and destruction.
"Ek raasta hai Congress ka raasta jispar chal kar aaj desh tarakki ke raaste par yahan tak pahucha hai aur ek doosra raasta hai -- BJP ka raasta -- woh bhed-bhaav karna seekhata hai (One path is Congress' path on which the country has progressed well and the other path is BJP's which advocates discrimination)," she said.
"And you should follow the Congress path, the path of development and prosperity, and strengthen democracy."