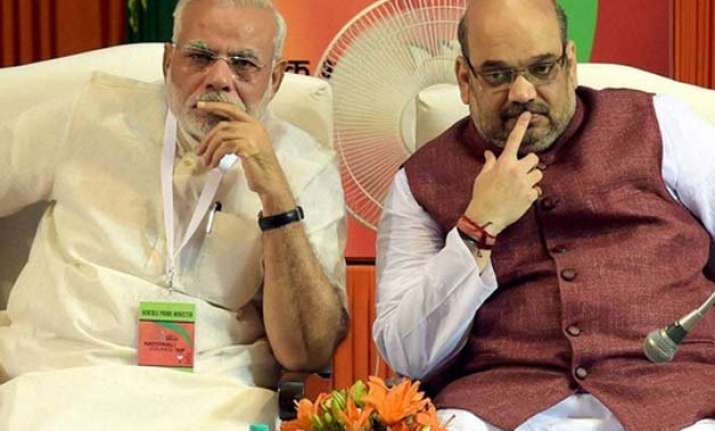 New Delhi: Author Chetan Bhagat on Friday kicked up a storm by saying that Prime Minister Narendra Modi and BJP president Amit Shah have come under attack from historians, scientists and artists because they do not belong to the 'privileged class'.
An overwhelming majority of netizens agree with the writer.
Replying to a poll by India TV on website and on Facebook, most of the users agreed with Bhagat's statement that the privileged class of this country is rattled because the political power has slipped into the hands of people from the Hindi medium.
85% of the reponders on India TV website said yes to the question, "Are PM Modi and Amit Shah under attack from writers and artists because they do not belong to the 'privileged class'?"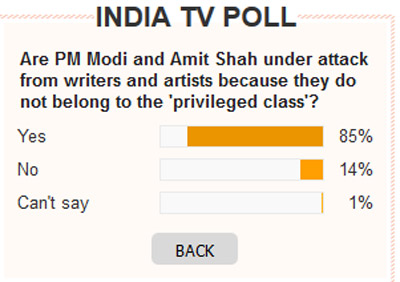 14% responded with No while 1% were not sure of their answer.
Here are a few of the comments by social media users in response to the poll.
Dwiden Brahma: Absolutely yes...B'coz of Naredndra Modi from poor family became PM of India. India and Indian people still under the threats of British Colonial thinkers. The discrimination of lower caste and upper caste system of policy still working. So people of India specially youth should bring the change of discrimination systems.
Sunil Nair: not because Mr.Modi and Mr.Amit are not from privileged class but these great so called writers are from the unprivileged class and culture.For me privilege is based on a persons good character,personality and broad minded ness and not based on their caste or religion.
Pawan Yadav: Yes. Modi is extra ordinary leader.
Sanjay Kumar: Yes ...why writes and filmmakers were silent for 70 years...now india is growing under Modi
Shakti Panicker: Yes but Modi is best
Asit Kumar Datta: PM should have spoken openly Government's view instead of keeping mum. His silence on all the issues of intolerance of party supporters and other alleys of NDA makes him irrelevant for the nation. His advisers and party colleagues are trying to make him redicule.
Rajesh Mehta: no. they are attacked bcoz of their act & bcoz of silence of the PM.
Amlin David: No. Its because of rising intolerance in the country plus inflammatory comments from BJP leaders has added oil to the fire.
Salim Khan: Narendra Modi is a show off...He is bullish, absolute rubbish!!
Akash Gupta: To be a PM OF INDIA is privileged in itself.