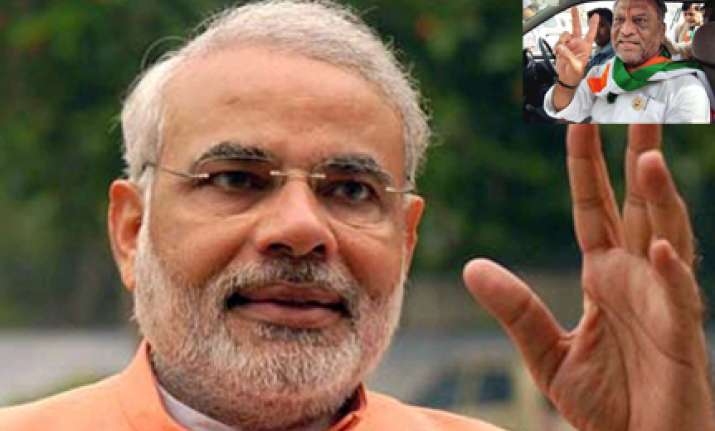 Union Minister Dinsha Patel on Monday alleged that Gujarat chief minister Narendra Modi never gave assistance from the state government to Sardar Patel National Memorial.
Patel said,  he did not get enough support from the State and Union governments for maintenance of the Sardar Patel National Memorial located in Shahibaug area in Ahmedabad.  
"Since last 12 years I have been writing to the State government and the Union government for funds to maintain this national memorial in the city and another Sardar Patel Memorial in Karamsad, Kheda district, which is the great leader's birth place," Patel said.
"So far I have received Rs 60 lakh as corpus fund for the SVPMS from the Keshubhai Patel led BJP government. We have been using the interest on the amount for paying the bills here," Patel said. 
The Union Minister said that even the Community Hall which will be inagurated by the Preseident on October 1 has been built at a cost of Rs 3.5 crore contributed by trusts, individuals and other who believe in Sardar Patel. However, recently, the Union Government has sanctioned Rs 17 crore for development of the memorial and approved Rs 24 lakh per annum for its maintenance. 
Patel, who is Minister of State with independent charge, is chariman of SVPMS and had approached President Prathibha Patil for inagurating the hall.  
"Once the President gave her conscent her office informed the Gujarat government about her programme. Following which I was approached by the CM office saying that Modi would also like to be part of the function. I said he is welcome," Patel said.  
"After some days I got another call that CM would like to sit on the dais along with other dignitaries. I agreed to that also," Patel said in a reply to a question on why name of Modi was not there in the invitation cards. 
"Next when I was again approached by the CMO saying that Modi would like to make a speech on the ocassion. I said it would be difficult but on their insistance, I made changes in the schedule and included Modi's speech," he said. "Later, I was asked to include the name of Modi in the invitation card, to which I objected," he added. 
"I am the chariman of SVPMS and this is a private function and not a governement function, so I objected to adding Modi's name in the invitation card. Moreover, by the time this demand came, the invites had been dispatched," Patel said.