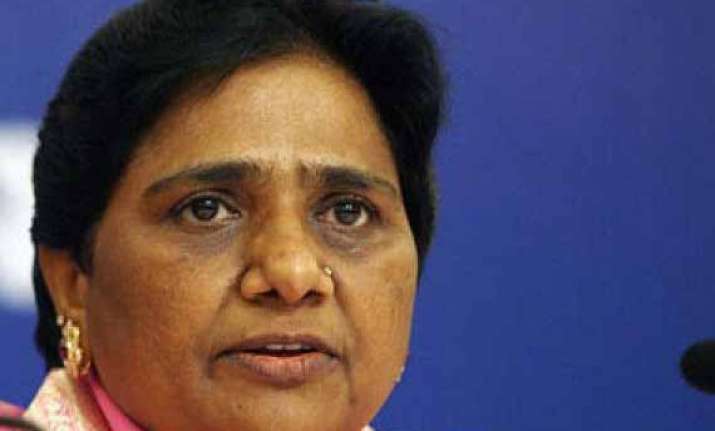 Bangalore: Former Uttar Pradesh Chief Minister Mayawati has been elected the BSP president for another term.
"After completion of all formalities regarding the election process conducted by the national unit office-bearer and Rajya Sabha member Ambej Rajan as per the party constitution, in an important Central Executive Committee meeting Mayawati was declared elected unanimously as the president of the party," a BSP statement said here today.
BSP leaders and office-bearers present in the meeting congratulated Mayawati on her re-election and she thanked partymen all over the country for their valuable contribution to the party's movement, the release said.
It quoted Mayawati as saying that with the support of BSP leaders and office-bearers, the party will realise the dreams of its ideologues.
This will be Mayawati's third term as the party president.
During the meeting, Mayawati reviewed BSP's state-wise progress and discussed steps being taken for increasing the party's mass support, the release said.
Senior leaders of the states found lax and wanting in these works were issued strict directives and guidelines, it said.
Besides, separate state-wise meetings were also held with senior leaders of the four states going to polls later this year-- Haryana, Maharashtra, Jammu and Kashmir and Jharkhand.
Mayawati discussed the political situation as well as preparations for the coming elections and issued directives to the party leaders to work dedicatedly for better results, the release added.