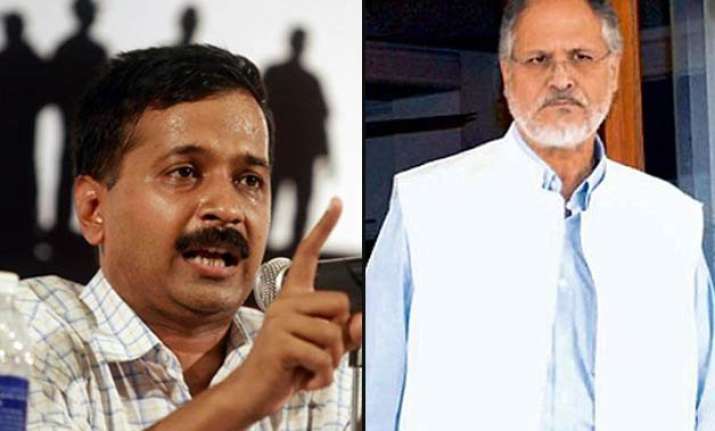 New Delhi: Lieutenant Governor of Delhi Najeeb Jung has written a letter to Chief Minister Arvind Kejriwal, saying that all transfers and postings done in the last week stand cancelled.
LG's letter comes amid the escalating tension between CM and LG over the appointment of Shakuntala Gamlin as the acting Chief Secretary of the Delhi government.
"The power to appoint and to transfer, from steno to IAS officers, is with the LG," wrote Jung in his letter.
Yesterday, the fight over appointment of Gamlin reached the President's court with Jung and Delhi CM Arvind Kejriwal meeting Pranab Mukherjee separately and apprising him about the present situation.
Kejriwal today wrote a letter to Prime Minister Narendra Modi alleging that the Centre is trying to run the government in Delhi through LG Najeeb Jung.
Union Home Ministry replied to the letter saying that the whole issue is just a fight between egos of Delhi CM and LG.