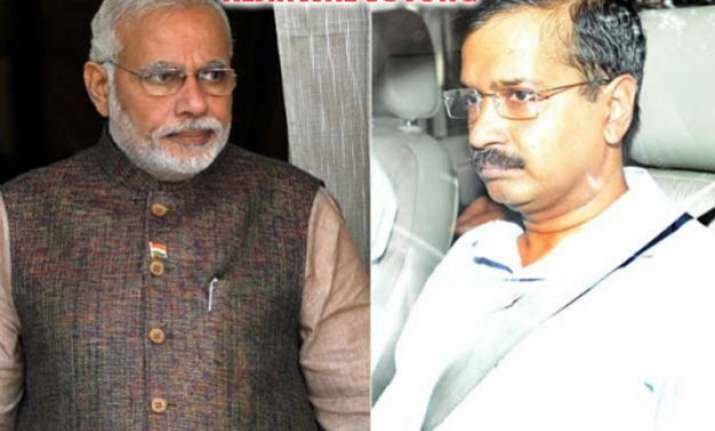 New Delhi: Delhi Chief Minister Arvind Kejriwal has now approached Prime Minister Narendra Modi over the controversy relating to appointment of IAS Shakuntala Gamlin as acting Chief Secretary.
In a letter addressed to the Prime Minister, Kejriwal has accused the Centre of trying to rule the Delhi government through Lieutenant Governor Najeeb Jung.
"The Centre is unconstitutionally trying to run the government in Delhi through LG Najeeb Jung. I demand that the democratically-elected Delhi government should be allowed to function independently under the provisions of the Constitution," Kejriwal wrote.
Referring to postings and transfers made by Lt Governor, Kejriwal said the elected government must have a say about distribution of work to senior officials.
The letter by Kejriwal to the Prime Minister came a day after both he and Jung took their bitter fight to President Pranab Mukherjee, accusing each other of violating the Constitution and overstepping their respective jurisdictions.
The Lt Governor has been maintaining that he has the power to appoint and transfer the bureaucrats and none of his actions has been "unconstitutional" as was being alleged by the AAP government.
Kejriwal had yesterday met Mukherjee along with his deputy Manish Sisodia, who said: "LG was functioning as if there is President's Rule in the national capital and there is no elected government here."